"Alan Paul plunges into Chinese life and takes us along for the ride, through vegetable markets, used-car lots, Taoist temples, divey bars, and a beachside music festival before thousands of cheering fans. He conveys the thrills and challenges of living abroad, the confusions and regrets, and most of all the opportunity to become the person we always hoped to be."
-Peter Hessler, author, River Town; Country Driving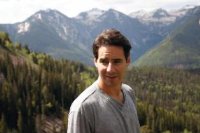 I was really honored that Peter Hessler agreed to provide an advance blurb for Big in China and very happy when I read what he had to say.
As most people reading this know, Pete has written three great books about his life in China – River Town, Oracle Bones and Country Driving – as well as countless articles for the New Yorker. His work is the gold standard for contemporary, personal lens foreign reportage on China.
We have many mutual friends and have met several times, but we are not good friends. His work is marked by high integrity and I knew for a fact he would not blurb without reading and liking the book, which is how it should be. So when he sent me a very gracious quote, along with a kind, thoughtful email making clear that he had read and liked Big in China, I was very touched and very proud.
As to why Mr. Hessler's quote is not no the back of my book… I have no idea. It was not my decision, and it will be rectified on the paperback.
http://alanpaul.net/wp-content/uploads/2014/03/alan-imus-300x158.jpg
0
0
AlanPaul
http://alanpaul.net/wp-content/uploads/2014/03/alan-imus-300x158.jpg
AlanPaul
2011-06-08 20:03:18
2016-06-14 12:50:12
Peter Hessler on Big in China