Dashboard Confessional's Chris Carrabba loves Big in China
Dashboard Confessional's Chris Carrabba on Big In China: "This book is great. I recommend it to any guitarist, traveler, or basketball fan!"

He sent this out as a tweet and also referred to me as "my friend…" That's all really nice. We have had some really nice email exchanges and phone conversations but have not actually met yet.
Here's how I met Chris: Someone wrote Slam Editor in Chief Ben Osborne a while back and told him that Chris, the founder/leader/songwriter/singer/guitarist of the pioneering emo band Dashboard Confessional was a basketball junkie who had frequently referenced Slam in blog and Twitter posts. Ben forwarded to me, the mag's resident crossover guy between the world of hoops and loud guitars, and asked me to check it out.
I ended up interviewing Chris for a Dime Drop feature. It's the kind of interview that could be done in 10-15 minutes, but we spoke for an hour or more – about hoops, guitars, playing music while watching hoops, feeling inspired by sports while playing music, being inspired by music while playing sports… and how it all relates. It was a fun and easy conversation.
Afterwards, we exchanged some emails and Chris wrote me, "I really enjoyed that chat – so few people share my passion for both basketball and music guitars!" I was in complete agreement. I was supposed to go see him in New York shortly thereafter but unfortunately the gig coincided with the eve of my deadline for final, final readbacks on my book. I could not go. I did send him a galley of the book – and I was very excited when he wrote me the other day, apologized for having taken so long and told me that he loved Big in China. Then he tweeted about it.
Thanks Chris, and I look forward to seeing you in NYC next time. Let's catch a game next season. I there is a season.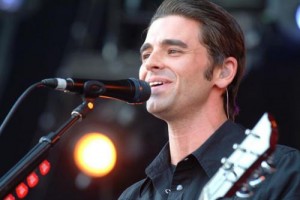 http://alanpaul.net/wp-content/uploads/2014/03/alan-imus-300x158.jpg
0
0
AlanPaul
http://alanpaul.net/wp-content/uploads/2014/03/alan-imus-300x158.jpg
AlanPaul
2011-07-29 15:24:46
2011-07-29 15:24:46
Dashboard Confessional's Chris Carrabba loves Big in China