"It's hard to imagine a better American musical ambassador than Alan Paul. After spent crafting words, he found himself in a situation where words didn't work anymore and was able to transcend them and make a deeper emotional connection with music. With the help of great local musicians, he bridged cultures with notes. It's an amazing story."
-Warren Haynes, on Big in China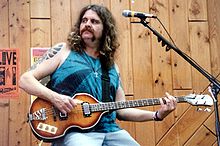 Few people really understood that the band name Woodie Alan was really a double joke… with the obvious one being, well, obvious, but the secondary meaning being a tribute to bassist Allen Woody. Woody was a major character in all regards and I had some very memorable times and conversations with him. He passed away on August 26, 2000, two days after my second son, Eli was born. I was in the normal post-baby haze and was shocked when my friend Norm started sending me messages about Woody.
I wrote the following for Guitar World's end page feature the following year. Rest in peace, big guy.
Douglas Allen Woody, 1956-2000
 As a member of the Allman Brothers Band from 1989-97, Allen Woody helped recharge an American institution, in the process lifting himself out of musical obscurity. But the bassist didn't fully blossom musically until he and guitarist Warren Haynes left the ABB to focus on Gov't Mule. In the power trio setting, the Tennessee native was free to roam, with his muscular, aggressive playing touching on everything from free jazz to heavy metal, and driving the music just as much as Haynes' heroic guitar leads.
"Woody's bass sound was so big and boomy and nasty sounding that some people were scared of it," recalls Haynes. "But we looked it as a lost, essential part of rock history, and something really beautiful in its own way."
Woody was also a compulsive gear hound who owned countless instruments. He was always on the lookout for something new, and owned a wide assortment of double neck basses that helped him illustrate his excellent guitar and mandolin playing.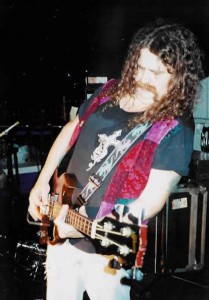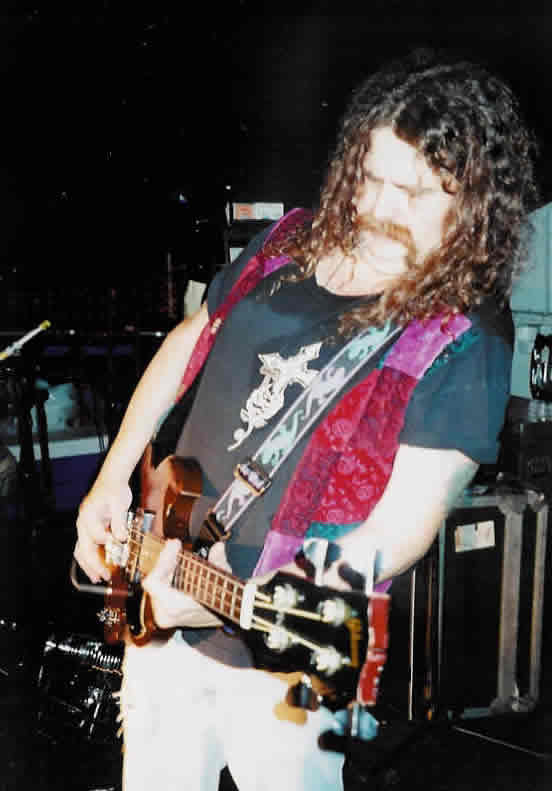 Woody, 44, died in his sleep last August in a New York hotel room. A month later, Haynes organized One for Woody, a tribute concert to benefit his young daughter, and the large and diverse turnout illustrated the esteem with which Woody and his playing were held. Performers included the Allman Brothers, Phil Lesh, the Black Crowes, Mountain's Leslie West, bluesman Little Milton, Hootie and the Blowfish's Darius Rucker and Lynyrd Skynyrd's Artimus Pyle. As West said that evening, "Allen Woody just had it – that sound and soul was in his fingers and came through everything he played."
Allen Woody is interred at Hermitage Memorial Gardens, outside Nashville, Tennessee.

Here's some fine fuzzy Woody playing n the early Gov't Mule classic "Thorazine Shuffle":


And here's a good look at Woody's gentler side, acoustic Mule, with AW on mandolin:

http://alanpaul.net/wp-content/uploads/2014/03/alan-imus-300x158.jpg
0
0
AlanPaul
http://alanpaul.net/wp-content/uploads/2014/03/alan-imus-300x158.jpg
AlanPaul
2011-09-07 14:01:37
2011-09-07 14:26:30
RIP Allen Woody – a woolly mammoth of a man