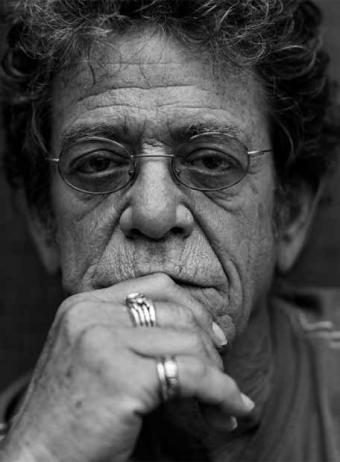 In 1989 I was working as an editor at the Hudson Reporter, a chain of small weekly newspapers based in Hoboken. I was also starting to freelance music writing as much as possible, already writing for Tower Pulse! And looking for more, more, more. Somehow or other, I hooked up with BAM, the Bay Area music publication which was looking for a New York correspondent, a gig which led to some great stories, and when editor Keith Moerer moved over to Sam Goody to found Request, it led to even more great work, including a 1990 interview with Eric Clapton that played a big role in eventually getting hired at Guitar World.
The first great payoff was an interview with Lou Reed. Keith asked me if I was up for this, and of course I said yes. New York was just out and being hailed as a return to form for Lou. I got the album and listened to it over and over, compiling my list of questions without ever quite knowing if this interview was really going to happen. I think I only had it for a day or two and was far from prepared when I got a call at work early one afternoon asking if I could interview Lou that evening. Well, of course I can. I ran out of work, with a friend covering for me, and went home to really get serious about my questions, all written out in long form on a yellow legal pad as I listened to the vinyl over and over.
I got in my car, drove through the Lincoln Tunnel and on up to Lou's apartment on the far west of the Upper West Side. I was driving my beat-up grey Chevy Cavalier, dubbed the "narc-mobile" by my friends, because I was probably the only non government employee to ever purchase this vehicle. I only had one cassette in the car – an advance copy of Katie Webster's rollicking blues piano album for Alligator. I was heavily into Katie then, and had already written a giant story on her as a cover story for Sing Out! Magazine. Now bear with me, because this gets interesting. I get up to the Upper West Side, go into the apartment and interview Lou. He was rather cold and unsmiling, but also unrushed, very professional and very thorough in his answers. The perfect example of an interview subject you really need to prepare for. Ask good questions and you will get good answers. So we do the whole interview and it goes well. Sadly, I don't have a copy in digital or hard format. If anyone does, let me know. (I just checked Ebay and can buy the back issue for about $10.)
The day before Lou had inducted Dion into the Rock and Roll Hall of Fame and, done with my questions, we lapse into a long talk about his love for doo wop and old time blues. He starts talking about the great songwriter Doc Pomus. I say, "Did you know that on the original 'Sea of Love' the piano player was a 14-year-old girl?" He did not know this and his mind was blown. He gets very, very interested, starts asking me a lot of questions and I tell him all about Katie and her remarkable life story, which involved her church-going mother not allowing her to play blues, but sneaking out and recording with Louisiana blues legends like Lightnin' Slim and Lazy Lester for Excello Records – and playing on Phil Philips' "Sea Of Love." Lou is fascinated. I tell him all about her, how she played with Otis Redding and had just left his band when he had his crash, and that she has had a recent comeback and is now putting out solo albums. He jumps up for a pen and pad and writes down her name, says he's going to buy her albums tomorrow.
We bid farewell. I get back in my car and drive away, riding the buzz of the whole thing, and listening to Katie again. Then it strikes me: I should give the tape to Lou. I swing back around and go back to his building, take the tape out, write a note on a piece of paper that says, "Lou, Enjoy. You should have this," wrap it around the cassette and give it to the doorman, asking him to please give to Mr. Reed. Seemed like the right thing to do.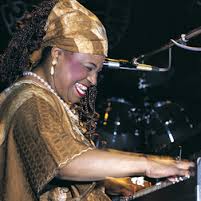 A month or so later, I find out that Lou and Katie were in Germany at the same time and he got a hold of her and invited her to join him on stage, which she did for a couple of songs. I spoke to her manager Ice Cube Slim, and they were both just thrilled that Katie had gotten such a huge audience. I was very pumped about this.
I pitched a story on Katie to Keith at Request and he wasn't interested. He loved her, but she seemed too obscure for more than a record blurb. I said that I thought I could get a quote from Lou about her. He said, "If you do, I'll do a feature." I contacted Lou's publicist and was on the phone with him days later. The feature ran. All of this gave me a tremendous level of respect and affection for Lou above and beyond his music. Sadly. I never interviewed him for Guitar World, or anyone else, again. Rest in peace, Lou. And Katie, too.  Two great artists, seemingly as far apart as you could imagine, but sharing a secret link. Videos below.
Lou Reed, "Sweet Jane" 2000
http://alanpaul.net/wp-content/uploads/2014/03/alan-imus-300x158.jpg
0
0
AlanPaul
http://alanpaul.net/wp-content/uploads/2014/03/alan-imus-300x158.jpg
AlanPaul
2013-10-29 20:58:10
2013-10-29 21:25:04
Lou Reed loved the blues. A personal remembrance