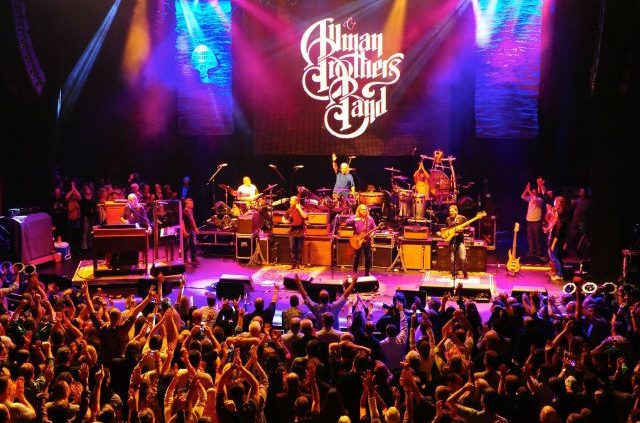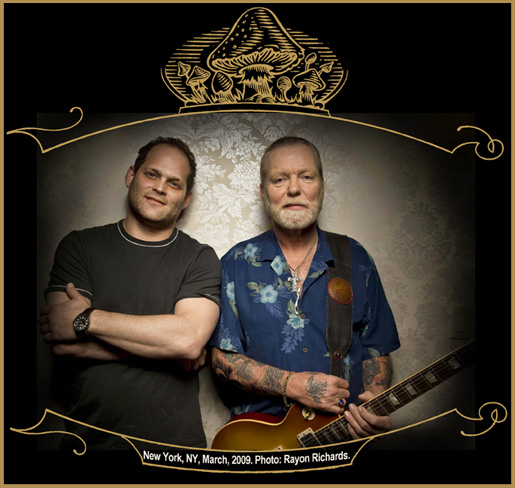 Gregg Allman told Relix that the Allman Brothers Band will no longer tour regularly after 2014.
"This is it—this is the end of it," he told Relix, as part of an interview for the magazine's 40th anniversary issue. "Forty five years is enough and I want to do something else, anyway. Everyone has their own real good perspective bands."
None of this is terribly surprising in light of Derek Trucks and Warren Haynes' recent announcement that they will no longer tour with the band after this year. That spurred a lot of speculation about whether they would add new players and power on, and people all over the internet arguing about whether this was a good or bad idea and who could possibly be suitable replacements. Some of the discussions bordered on comical. I have felt all along like I don't want to see them not be great.
The Relix issue is not out yet. I actually have two pieces in it: a review of the Gregg Tribute concert in Atlanta and an appreciation of the great Col Bruce Hampton and the Aquarium Rescue Unit – but they put this out online and further added to the intrigue as the ABB head into a very busy and now monumental period.
One Way Out: The Inside History of the Allman Brothers Band comes out February 18, the same day asthe excellent  Play All Night: Live at the Beacon Theater 1992 two-CD set and Live at Great Woods (1991) DVD.
On March 4, Galadrielle Allman's Please Be with Me: A Song for My Father, Duane Allman will be released. I have read this and it is a fantastic book. Together with One Way Out, it is going to provide a lot of insight into the band's formative years and messianic leader.
A few days later, on March 7, the ABB celebrate 25 years of Beacon shows with the start of a 14-night sold-out run. Many people are treating that as a swan song – but it is not so. It's important to remember that whatever happens, this is not the end. Not today with this news. Not the Beacon run, which ends on March 29. At most, it's the beginning of the end. They are playing together through 2014, with Wanee (April), PeachFest (August) and Lockn (September) booked and almost surely more to come this fall, at least similar to last year's September run. So, while no road actually goes on forever… stay calm, folks.
Also, everyone reserves the right to change their minds. And this group has surprised us too many times to carve anything in stone.
Gregg even said as much in the snippet of a Relix interview: "Whose to say? We may get together every five years and just do one play at a time."
http://alanpaul.net/wp-content/uploads/2014/01/Kirk-West-the-final-moment.jpg
425
640
AlanPaul
http://alanpaul.net/wp-content/uploads/2014/03/alan-imus-300x158.jpg
AlanPaul
2014-01-28 19:13:49
2017-07-01 20:26:28
ABB done at end of the year – but not yet!