B.B. and Buddy – my story in the New Yorker
In 1995, I had dinner with BB King and Buddy Guy in an Austin, Texas studio. It was after rehearsal and before recording the Tribute to Stevie Ray Vaughan. As we ate, the two had the most incredible conversation, all captured on my tape recorder – the same one Clapton's bodyguard wanted to lodge inside me, but that's another story for another time. I wrote it up and sent it into the New Yorker, cold. It ran in the 9-23-96 issue and I'm happy to say it is still on their website. Here it is on mine.
**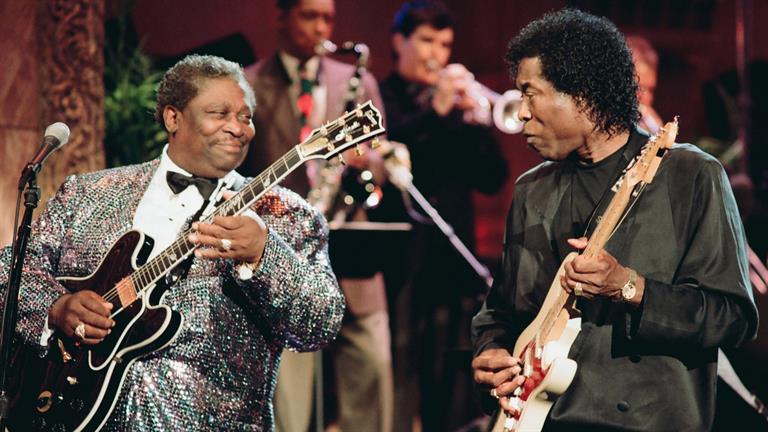 In an Austin television studio, B. B. King sat in a corner and calmly ate his dinner while stagehands scurried around him. He was about to tape his segment of an all-star tribute to Stevie Ray Vaughan, and in other parts of the room Eric Clapton, Bonnie Raitt, Robert Cray, Jimmie Vaughan, Art Neville, and Dr. John prepared to perform. King, whose autobiography, "Blues All Around Me," is due in stores in early October, turned to fellow-bluesman Buddy Guy, who was sitting on his right.
"Buddy," he said, his voice growing serious. "What do you think of the guys when they be breaking up their guitars and then burning them up?"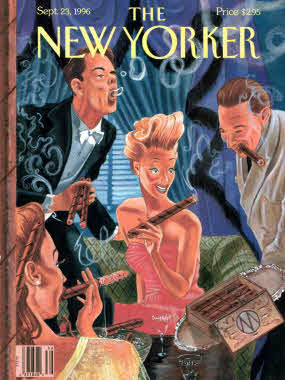 "They do that 'cause the company give them whatever they want," Guy said. He took a sip of iced tea before continuing. "They don't pay for them, and they don't respect 'em."
"I always feel bad when I see that." King shook his head and grimaced. "Oh, man. It hurts me to see a guitar banged up like that. It pains me. Makes me think how hard it was to get one."
"Yes! I had days where I didn't eat, when my stomach was growling and the only thing of value I had was my guitar." Guy's eyes grew misty for a split second. "But I wouldn't hawk it. I went literally hungry, but I just wouldn't give up my guitar. I have hawked my coat in the middle of a Chicago winter and froze half to death because I wouldn't part with my axe. I mean, I have dropped mine accidentally and cried."
"That's right," King said. "Anytime you have something that's taken care of you, that you can depend on every night, you treat it with love and respect You don't destroy it. You don't take your anger on it."
"No, you don't," Guy agreed. "You treat it with love. My guitar is the only thing I can tell my wife is gonna sleep between her and me and she won't get mad. I tell her, 'I found you with this and I want it by my side. Don't move it.' And she won't."
"Mmm-hmmm." King nodded his head vigorously. "That's right."
http://alanpaul.net/wp-content/uploads/2014/03/alan-imus-300x158.jpg
0
0
AlanPaul
http://alanpaul.net/wp-content/uploads/2014/03/alan-imus-300x158.jpg
AlanPaul
2015-05-15 14:48:05
2017-08-10 20:44:33
B.B. and Buddy – my story in the New Yorker