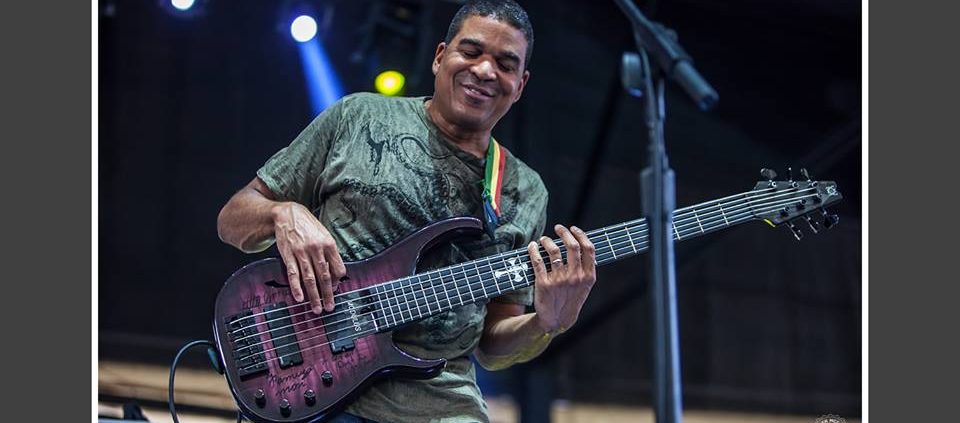 In October, 2014, as the Allman Brothers band were preparing to play their final shows at the Beacon Theatre, I received the following email from Oteil Burbridge about his reaction to reading One Way Out: The Inside History of the Allman Brothers Band. I just found it. Very cool to read again.
Wow. Amazing man. I just wrote Jaimoe a second ago and told him how trippy it was to think about where I was in my life (5 years old in '69) and compare it as the story progressed through the years, and then to watch the two stories converge in '97. It's like watching a movie and then all of a sudden you're in it!
The way you approached it, having everyone tell their version of the same events is a stroke of genius. I know I've said it before but I learned so much from you about my own life! It really puts the biggest part of my adult life into focus and context. That's a great personal gift. It's really something to read your and Galadrielle's books here at the end. I find myself having much more peace about things. Hell, I've been with crazy people for the last 17 years! I wouldn't take any of it back.
I should get a medal or something right? Oh yeah, that's right, I did get a Lifetime Achievement Award from the Grammys at 47. 🙂
Bless you man, you did a fucking great job.
-Oteil
NOTE: I know this is petty but the top review of One Way Out on Amazon is one of a handful of negative ones and it bugs me. If you read the book and enjoyed it, I'd really appreciate someone knocking that off the top perch. Thanks!
http://alanpaul.net/wp-content/uploads/2016/08/Oteil-McCabe.jpg
705
960
AlanPaul
http://alanpaul.net/wp-content/uploads/2014/03/alan-imus-300x158.jpg
AlanPaul
2016-05-13 13:46:14
2017-07-01 19:58:39
Oteil on One Way Out