Lynyrd Skynyrd's Gary Rossington plays Duane Allman's Les Paul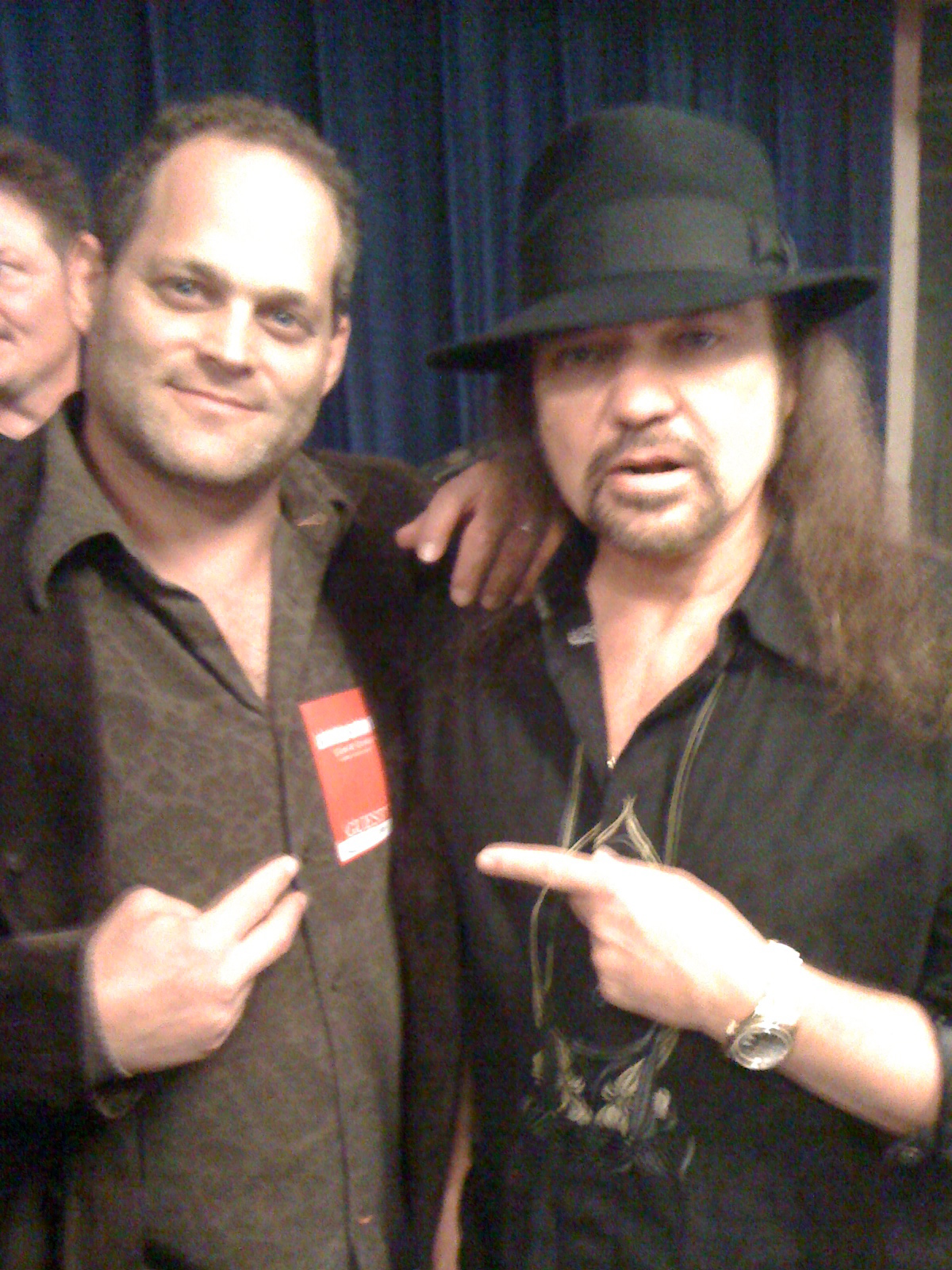 I interviewed Lynyrd Skynyrd's Gary Rossington last week for an upcoming Guitar World story. Just a few nights prior he had played Duane Allman's 1957 Les Paul goldtop, courtesy of Richard Brent and my friends at the Big House Museum and he was so excited.
"I was so honored that the nice people form the Allman Brothers museum brought it to me. Just playing it backstage was a thrill and an honor, and then they asked me if I wanted to play it onstage. So I played it on the last three songs of the show and it was just great. It's just real warm and good sounding and had a real vibe to it. It was magical, actually. Magical! It was a real honor for me.
"The last time I went to the Hall of Fame in Cleveland, my 59 Les Paul Bernice hanging right there next to another one of Duane's guitar – his sunburst. They were the first two things you saw when you walked in the Hall and seeing that was an incredible honor, too. Of course, Duane Allman was my main inspiration growing up; he was my first and greatest influence and always will be. There's no way to describe the impact of being a teen guitar player and standing in front of that guy in Jacksonville."
http://alanpaul.net/wp-content/uploads/2011/08/IMG_0799.jpg
1600
1200
AlanPaul
http://alanpaul.net/wp-content/uploads/2014/03/alan-imus-300x158.jpg
AlanPaul
2016-10-25 02:39:37
2023-05-24 12:52:01
Lynyrd Skynyrd's Gary Rossington plays Duane Allman's Les Paul