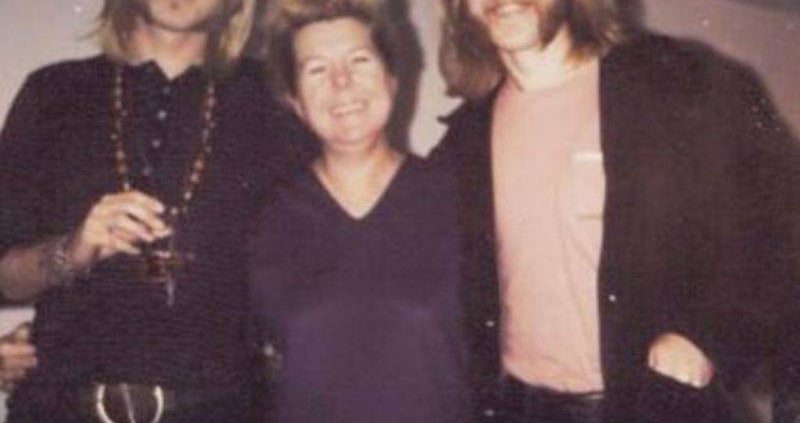 I've been going through my archives and interviews conducted for One Way Out: The Inside History of the Allman Brothers Band and pulling out some great pieces and tidbits that didn't fit the book but that I wanted to share. such as…
As discussed in the songwriting story in One Way Out,, Gregg Allman and Jackson Browne were roommates for a brief time in Los Angeles. Gregg credits Browne with inspiring him to become a real songwriter.
Though Allman lost touch with Browne, he remained enamored of his old friend's work. Allman recorded a fantastic version of Browne's "These Days" on his 1973 solo album Laid Back. A year earlier, Browne had made his recorded debut with his self-titled debut, which was packaged in a brown paper bag with the words "Saturate Before Using" across the top. (Jackson Browne (Saturate Before Using)
"I lost track of Jackson after my brother moved back down South," says Allman. "I moved in with some broad and he went his own way and got some girlfriend. I didn't know whatever happened to him; didn't hear of him again until all of a sudden I was going by a record store in Macon one day and I saw his name on a paper bag in the window and I said, 'Jackson! I'm a son of a bitch.' I was so happy I went inside and bought one just as fast as I could. 'Cause if your best friends won't buy 'em, who the hell will?
"My mother told me that. She says that about tickets too — people call for tickets when we play up around North Carolina. A lot of people, because she's from there, a lot of people call her and ask her to get them tickets and she tells 'em all — my mother, she beats around the bush with no one — she says, 'If their best friends won't buy the damn tickets, who the hell will? The place be empty if y'all don't buy tickets. If y'all buy tickets, we know somebody'll be there. Does that make any sense to you? You're supposed to support your family, not ask 'What can you give me?'
"My mother, though she might be in her own rented limousine, from me or my brother, she'd go around front and buy a damn ticket and bring it around back and hand it to us and say, 'I just wanted you to know I'm supporting the team.' Or she'd order 'em ahead of time.
"I went and saw John Lee Hooker the other night, wanted to just buy a ticket and go in. I tried to buy a ticket. I wanted to support the team. I didn't get out and jammed or anything. I just sat there and watched, but one of his people saw me waiting in line and grabbed me and brought me in. It really is nice to just be a fan sometimes. I saw ZZ Top and sat in the crowd. They're one of my favorites. They did that Recycler tour. Wasn't that fun? All them babes come out and sweep up. Look out! I went out and got my binoculars."


http://alanpaul.net/wp-content/uploads/2017/04/gregg-duane-mama.jpg
800
800
AlanPaul
http://alanpaul.net/wp-content/uploads/2014/03/alan-imus-300x158.jpg
AlanPaul
2017-04-24 14:36:14
2023-05-24 12:50:14
Gregg Allman on supporting the home team