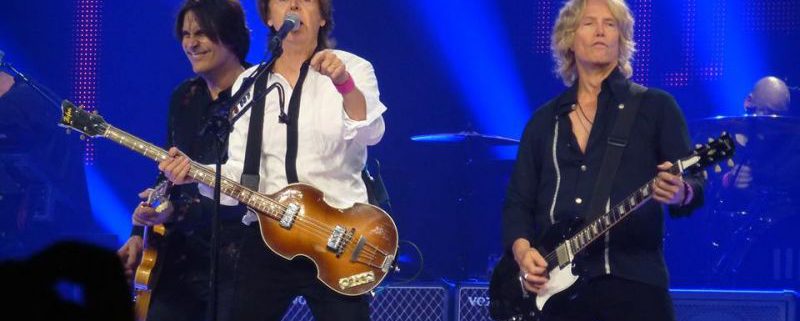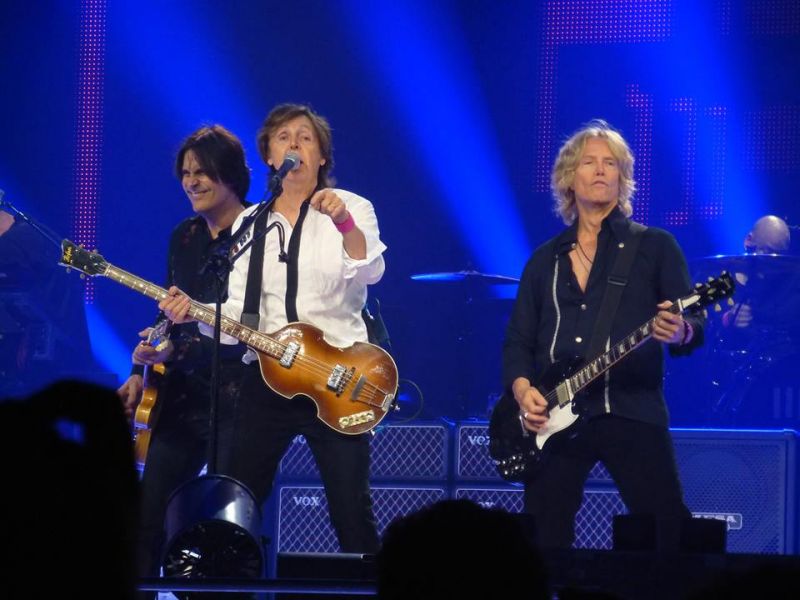 I was motivated to go see Paul McCartney last night pretty directly by Gregg Allman's passing. Same thing that drove me to see Bob Dylan and John Prine a few months ago. I hadn't seen the latter two in years, and had never seen Sir Paul and the deaths of Gregg and Levon Helm and BB King and others has reasserted why you should go see that musical legend THIS time. [I wrote about the Prine show here.]
It would be hard to come up with two more different approaches to classic catalogs than Dylan and McCartney's. The former performs what he feels like in arrangements he prefers and doesn't seem to give a good goddamn what the audience wants. Paul is more of a vaudevillian entertainer, there to give the people what they want. Which, to be very clear, is not to imply in any way that he isn't all in to anything he does.
At 75, McCartney put on an almost-three-hour show that moved through Beatles and Wings hits as well as a few new tunes, with some lovely asides and stories about John Lennon, Jimi Hendrix and George Harrison. He moved between bass (that Hofner violin – it couldn't be the one, right?), electric guitar, acoustic guitar, grand piano, electric piano and even ukulele. He addressed and charmed the crowd while moving around. It's thrilling to hear him fingerpick and sing "Blackbird," even is his voice strained a bit – and also to hear him let 'er rip on electric guitar, a very underrated aspect of his and the Beatles' music. He played a lot of the Beatles' coolest solos. The excellent 2 to 4 part harmony and doubled singing by his excellent band covered up a lot of vocal strain and was expertly employed. [It seemed obvious to me that there was a ghost bassist backstage, but that's all I'll say about that.]
There's a reasons I've never gone out of my way to see Paul before. I am no Beatles fanatic and I don't love all of his tunes; I never really went for the English dancehall sing-along feel of stuff like "Lady Madonna," "Eleanor Rigby, " even "Sgt. Pepper's" – all of which he played last night – but the power of hearing HIM sing those songs is undeniable. And the power of hearing him sing "Let It Be" and "Hey Jude" is… well, it's hard to describe, other than to say it's worth the price of admission alone. Even the Wings tunes, which I never thought were all that great – "Jet," "Band on the Run," "Live and Let Die" – were such huge parts of my FM radio childhood that they cut pretty deep. Even the stuff I didn't love was expertly played and a lot of fun.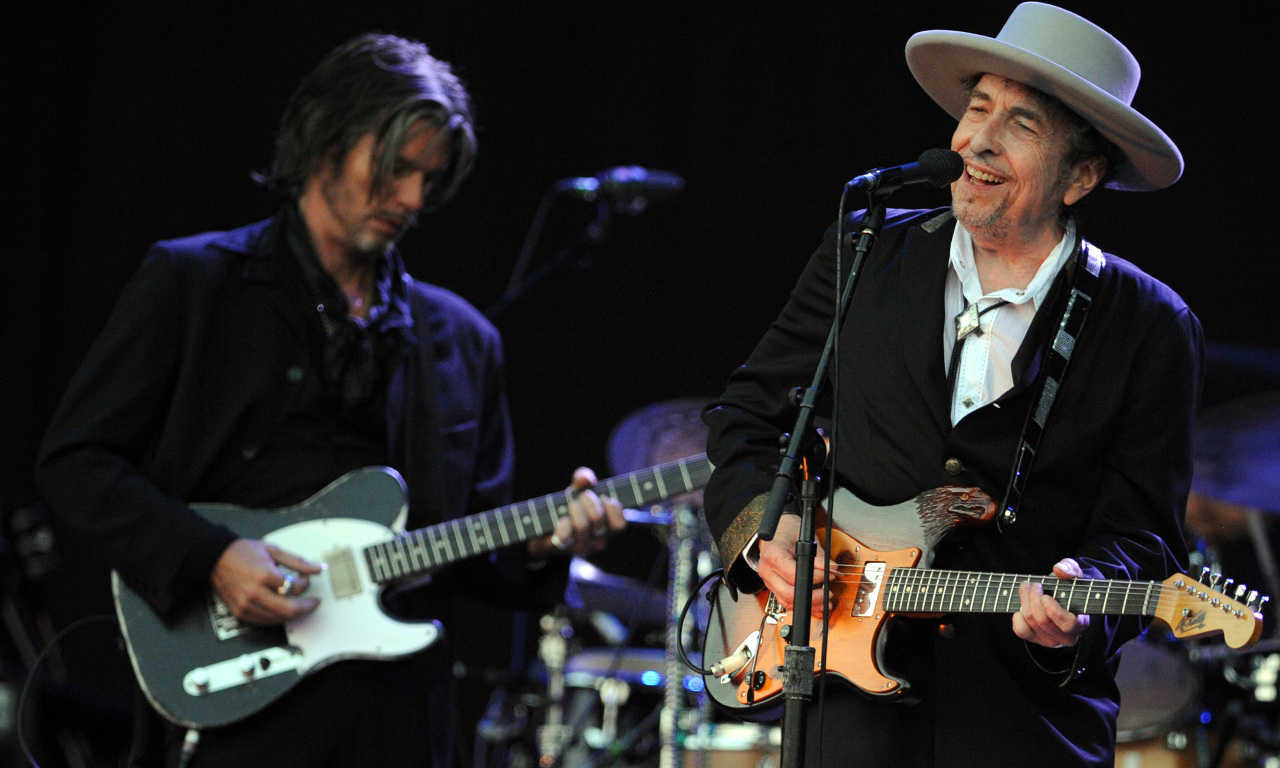 At the Dylan show, there was a lot of meh moments and songs that really just weren't that good, but then he sang "Don't Think Twice" in recognizable fashion, playing electric guitar and even laying down a slinky solo that followed the vocal melody. I shut my eyes, took in that I was 25 yards away from Dylan singing this song that has meant so much to me and I shivered and even teared up. I never got quite as intense a sensation at Paul's show, but I had the same vibe repeatedly, and was frankly a lot more entertained in between. These guys are giants of our collective consciousness, with songs, melodies, solos, vocal ticks that are locked deep inside our cerebral cortexes. See them when you can. It's worth a bit of sacrifice where necessary.
http://alanpaul.net/wp-content/uploads/2017/09/promoted-media-optimized_577fe7d3bbbde.jpg
600
800
AlanPaul
http://alanpaul.net/wp-content/uploads/2014/03/alan-imus-300x158.jpg
AlanPaul
2017-09-13 17:18:18
2017-09-28 11:55:15
Some thoughts on Paul McCartney and Bob Dylan shows