RIP Gregg: Gregg Allman Come & Go Blues Story and video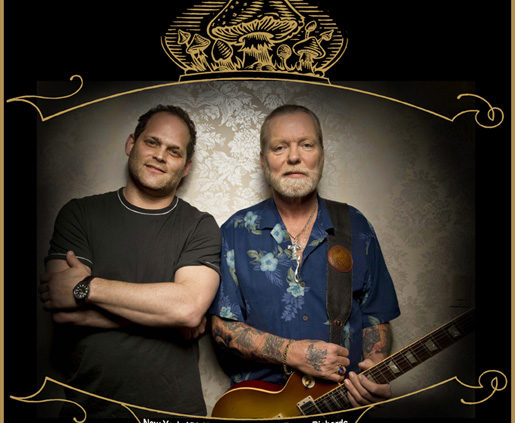 In honor of the one year anniversary of Gregg Allman's death… A couple of years ago, someone asked me to share a story about him that I had never told before, which got me thinking about this. Felt like a good time to share again. REST IN PEACE GREGG. You are horribly missed.
In 1997, I interviewed Gregg at 2 am in his Chicago hotel room after he played a solo gig at the Hard Rock Cafe – Jack Pearson was in the band. His wife Stacy and their two dogs were asleep behind us. It was a cover story for Guitar World Acoustic and I had brought an axe for him to demonstrate his finger-picked riff for "Come & Go Blues." I handed it to him at the end of the interview, which had gone exceedingly well. It was the most relaxed, open conversation we ever had, by a long shot, which set the table for what came next.
He asked for a quarter and rounded off a couple of string ends. "You trying to take my eye?" he said with a laugh. Then he re-tuned the guitar, took out a pouch with fingerpicks, which he put on and showed me the riff.
Then he kept going and he played and sang all of "Come & Go Blues." Audience of 1. It sounded just like you hear below.
http://alanpaul.net/wp-content/uploads/2017/09/Alan-Gregg-Allman.jpg
488
515
AlanPaul
http://alanpaul.net/wp-content/uploads/2014/03/alan-imus-300x158.jpg
AlanPaul
2018-05-24 22:38:10
2023-05-24 12:49:00
RIP Gregg: Gregg Allman Come & Go Blues Story and video