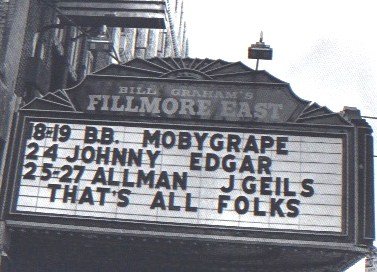 In honor of the 47th anniversary of the Allman Brothers Band's epic show that closed the Fillmore East down on June 27, 1971, I present the following brief excerpt from One Way Out: The Inside History of the Allman Brothers Band.
To read the full story and learn about the making of At Fillmore East, pick up a copy of One Way Out.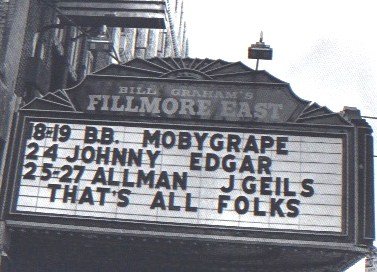 Just three months after the band recorded their double album At Fillmore East, and less than two weeks before its release, Bill Graham decided to close his landmark venue. He chose the Allman Brothers Band to headline three final nights, billed with the J. Geils Band and Albert King, and to be the theater's final performers, at an invitation-only performance on June 27, 1971 that also featured special guests Edgar Winter, Mountain, Country Joe McDonald and the Beach Boys.
WILLIE PERKINS: Bill Graham never paid anyone top dollar at the Fillmore and a lot of bands went off to other promoters as a result and Bill would feel like they had turned their back on him. But we loved playing there. The guys hated most promoters, but they loved Bill.
GREGG ALLMAN: He closed the Fillmore with three nights and wanted us on all three, which I though was the kindest gesture and coolest thing.
BUTCH TRUCKS: The next-to-last night we played until the morning and we did things that
we had never thought of before or since. Those are the moments that have always made this thing work, the reason we're still doing it and talking about it now.
ALLMAN: The second night we played up there for hours and hours, and walked out in the morning. The last night, everybody was already whipped from the night before. On one of the recordings we did, you can hear my brother saying, "It's awfully quiet in here." Everyone was burnt out.
TRUCKS: . We were just dumbstruck when we found out that we were gonna close the Fillmore. Can you think of a bigger honor at that time? Jesus. Everyone wanted in on that gig. The Beach Boys showed up and unloaded all their stuff and said they'd have to play last, and Bill Graham said, "Well, just pack up your shit. I have my closing band."
So the Beach Boys had to swallow their pride.
Bill was never one to talk much when he introduced bands – "Ladies and Gentlemen, the Allman Bothers Band" – but that night he got up and read this speech about us and it was just incredible.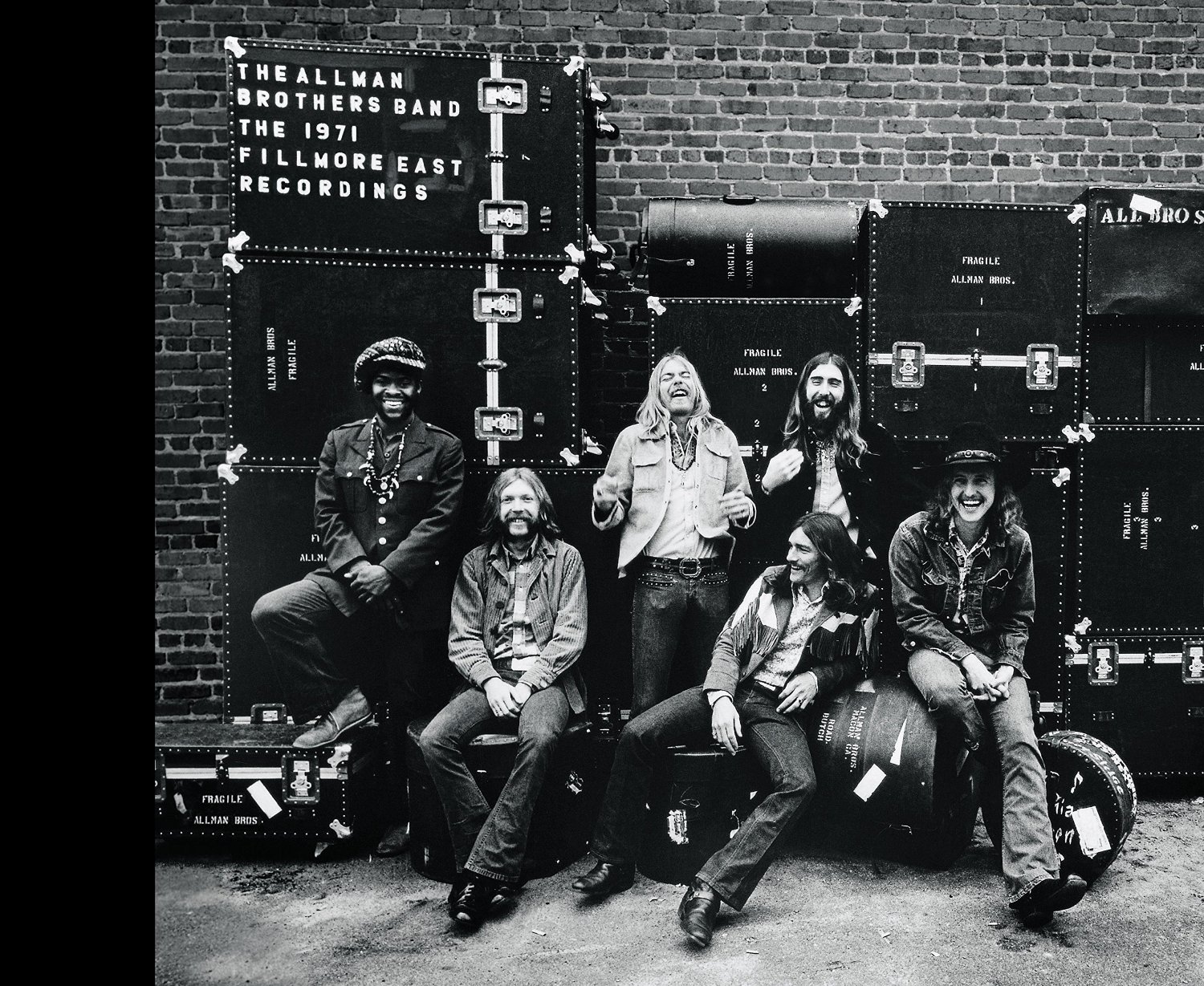 This is how Graham introduced the Allman Brothers Band for their – and the Fillmore East's — final set: "The last few days, we have had the privilege of working with this particular group. And in the past year or so, we've had them on both coasts a number of times. And in all that time, I've never heard th
e kind of music that this group plays. And last night, we had the good fortune of having them get on stage at about two-thirty, three o'clock and they walk
ed out of here at seven o'clock in the morning and it's not just that they just played quantity… for my amateur ears, in all my life I've never heard the kind of music that this group plays – the finest contemporary music. We're going to round it off with the best of them all, the Allman Brothers Band."
Excerpted from One Way Out: The Inside History of the Allman Brothers Band (St. Martin's Press). Copyright 2014, Alan Paul. All rights reserved.
http://alanpaul.net/wp-content/uploads/2018/06/DguMwHLVQAAjnZP.jpg
272
377
AlanPaul
http://alanpaul.net/wp-content/uploads/2014/03/alan-imus-300x158.jpg
AlanPaul
2018-06-27 20:08:43
2023-05-24 12:48:59
The night the Allman Brothers shut down the Fillmore East