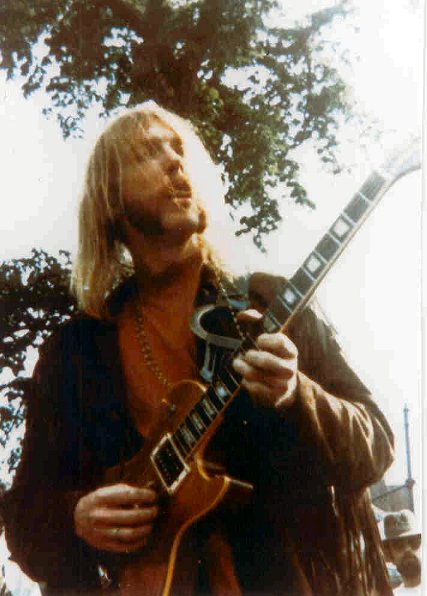 Allman Brothers Band Channels Late Founder as Final Show Approaches
I wrote this article for the Wall Street Journal. It ran on 10-28-14, the day of the last show. I hard forgotten about it a bit and wanted to share again.
When the Allman Brothers Band take the stage for what they say will be their final show ever tonight at the Beacon Theatre, their current lineup will have been together for almost 15 years, the longest iteration in the group's 45-year career. But someone who has been gone for over four decades will also play an oversize role: Duane Allman, the band's founder and visionary leader, who died in a motorcycle crash on Oct. 29, 1971.
Duane was just 24 years old and the Allman Brothers Band had been together less than three years and was just on the verge of commercial success. The guitarist was every bit as much a victim of his times and lifestyle as Jimi Hendrix, Janis Joplin and Jim Morrison. Unlike them, however, Duane's musical legacy was not cast in amber upon his death. Instead it has continued to thrive, develop and adapt over the ensuing 43 years.
"I think Duane's presence is part of the moment by moment journey that this band is still on, both musically and from a vision standpoint," says Warren Haynes, Allman Brothers guitarist and de facto bandleader for most of the last 25 years. "A lot of times, if there's a musical question the answer somehow relates to what Duane's approach would be. Musically, he's very much with us, and always has been."
Duane's continued relevance – his ongoing musical dialogue – is in large part because he very consciously set out to create something that was bigger than himself. It is a testament to the power of group collaboration and to the brilliance of his initial, expansive vision: two lead guitars, bass, two drums and baby brother Gregg on organ and vocals.
"They wanted him to form the Duane Allman Band, but he had something different – something bigger – in mind," says drummer Jaimoe, a veteran of Otis Redding, Percy Sledge and other r&b acts who was the first musician Duane asked to join his new band.
Great lead guitarists, like fighter pilots, surgeons and All Pro quarterbacks, have huge egos and rarely look to share the spotlight. Duane Allman took the highly unusual step of setting out to find another great lead guitarist to help spark him and his burgeoning band. He found that player in Dickey Betts, a fellow Floridian who already had a huge local reputation. Betts had an utterly distinct sense of melody that played a huge part in shaping the Allman Brothers Band's distinct sound and was a perfect launching pad for Duane's guitar explorations.
Together, Betts and Allman redefined the possibilities of how two rock guitarists could work together. The pair alternated taking leads while also supporting each other with harmonies and counterpoint rather than one player sticking largely with rhythm patterns. The pair created a template that busted open the possibilities of the instrument, and which the band still follows today, with Duane long deceased and Betts out of the band since an acrimonious 2000 split.
By insisting that he not be the focal point of his new band, Allman paradoxically created a model that ensured his legacy, influence and musical vision would live forever.
"It's almost like he's with us," Gregg Allman said of his late brother in my book One Way Out: The Inside History of the Allman Brothers Band. "Sometimes when I'm on stage I can feel his presence so strong… it's like he's right there next to me."
During these Beacon shows, Duane Allman's presence onstage has been more than spiritual or metaphorical. Three of the late guitarist's Gibson Les Pauls have been present and played by Derek Trucks and Warren Haynes. One, a 1957 goldtop that is usually on display in Macon, Ga., at the Allman Brothers Band Museum at the Big House, has been a regular visitor to the stage in recent years. The other instruments have made guest appearances, and their presence seemed to alter the third show on Friday, Oct. 24, with everyone suddenly giving it a little extra power and passion.
On the eve of the final six shows, Allman stood in the lobby of the Beacon and reflected again on the role of his late brother. "He gave me hell and drove me crazy quite often," he said. "But he lit a fire under me and under all of us."
It's a fire that's still burning. The Beacon shows have been ending at about 11:30 p.m. If they play until midnight tonight, they will end their run on the 43rd anniversary of Duane's passing, which would be an entirely appropriate coda.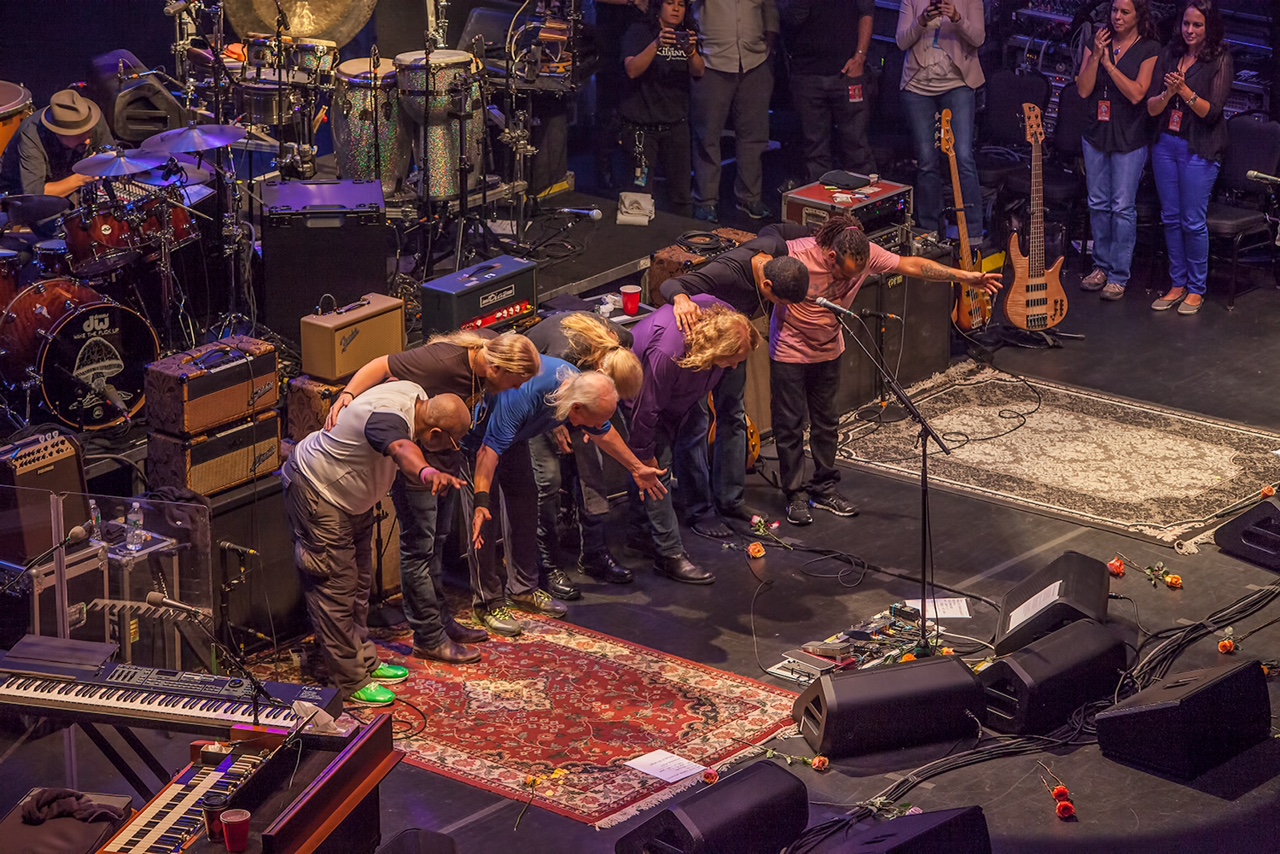 http://alanpaul.net/wp-content/uploads/2011/11/duaneallman.jpg
596
427
AlanPaul
http://alanpaul.net/wp-content/uploads/2014/03/alan-imus-300x158.jpg
AlanPaul
2019-10-29 23:33:25
2019-10-29 23:41:18
Duane Allman's Spirit Was Alive And Well in 2014