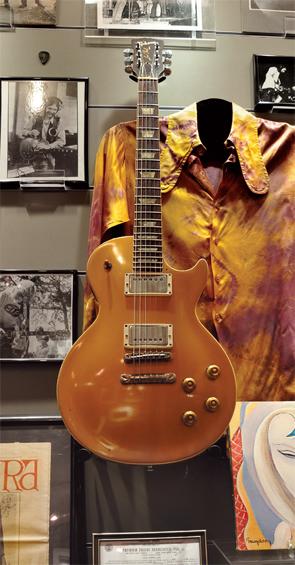 Gregg Allman on
Big in China
,
: "
What a romp. After writing about music for years, Alan Paul walked the walk, preaching the blues in China. Anyone who doubts that music is bigger than words needs to read this great tale."

Anyone who has read Big in China, or followed my career at all, knows that the music of the Allman Brothers Band has played a huge role in my life. I can still get truly inspired and fired up listening to them – and seeing video of the Duane-era band is a true and special treat. Because even in this era of everything ever made being immediately available, it has been rare to find and see the original group in action. Which makes this remarkable 9/23/70 clip from the Fillmore East all the more remarkable.
Duane is often referred to as the "greatest slide guitarist" in rock history and that's true enough, but it actually underrates him because it overlooks or ignores his tremendous "straight" playing – just check out his solo here. And then note how after another verse, Dickey Betts takes the same chords and solos in a completely different but no less gripping direction.Five months later, they would record the masterful At Fillmore East, usually considered the best live album of all time, on the same stage.
I got tipped off to this video via a post by the ever-illuminating Bob Lefsetz, which also highlights several other stellar videos from the excellent if enigmatic Wolfgang's Vault site. I'm really not sure how Wolfgang's Vault is doing this, or what the legality of it is or should be, but they have a remarkable trove of music and videos. Thanks Bob.
Meanwhile, I'm not quite sure how someone who has been dead for 40 years keeps making news, but we have long been experts at this sort of thing at Guitar World. Something i consider truly cool and newsworthy: Duane's beloved 1957 Les paul goldtop has resurfaced in some amazing ways. I wrote about it for GW. Here's the story.

http://alanpaul.net/wp-content/uploads/2013/11/Duane_goldtop-1.jpg
565
295
AlanPaul
http://alanpaul.net/wp-content/uploads/2014/03/alan-imus-300x158.jpg
AlanPaul
2011-04-28 19:15:00
2017-10-25 00:22:55
Duane Allman's long-lost 57 Les Paul found – and Duane live!