Press

REVIEWS FOR ONE WAY OUT ARE COMING IN…
many more on the way…
__________________________________________________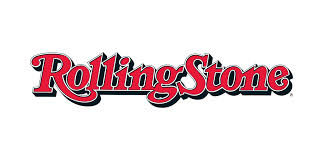 "This pot-stirring oral history reads like a backstory of how musical lightning comes to be. All of the surviving band members get to have their say."
- Rolling Stone
---

"'One Way Out' is definitive Allman Brothers biography
The future of the Allman Brothers Band looks tenuous, with the recent … oral history in "One Way Out: The Inside History of the Allman Brothers Band."
-Orlando Sentinel    
---


"The stories are salty, unfiltered and straight from the horse's mouth. It's a good thing, too, because the Allmans' story is often so bizarre and harrowing it's hard to believe it's true. The word 'definitive' gets tossed around so often it has lost some of its meaning, but this 400-page journey into the heart of rock and roll darkness deserves the accolade."        
-Brad Tolinski, Guitar World Editor in Chief
You can read the entire Guitar World review of One Way Out here.
_____________________________________________________________________________________

"The Allman Brothers have survived it all: murder, bloody mayhem, tragic deaths, and epic addictions. Still, the band plays on.  A new book, One Way Out: The Inside History of the Allman Brothers Band, by Alan Paul, lays it all bare as the band readies for its annual, usually sold out, run at the Beacon Theater. This year marks the 45th anniversary of ABB. Paul, a senior editor at Guitar World, has interviewed the band hundreds of times. The trust he's built up with the Southern rockers and their confederates is obvious in this oral history, as everyone still alive tells their side of the story."
 Read the entire, rather salacious, review here.
______________________________________________________________________________

"Paul catches up with the legendary band in this entertaining, compulsively readable oral history of the Allman Brothers. Duane's ghost haunts the book."
-Publishers Weekly
______________________________________________________________________________________________________________

"The author doesn't pull punches, but all involved should find it fair as well as comprehensive."
-Kirkus Reviews
______________________________________________________________________________________________________________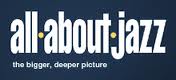 "Paul's story of the Allman Brothers Band is a conversation among friends, a relaxed account of a band with more than its share of stories told. He  lists an Allman Brothers who's who interviewed, many who are no longer living… Alan Paul has succeeded admirably capturing the family flavor of the Allman Brothers band, providing a readable narrative that is both enjoyable and informative."
---

Panda Dad on the Today Show with Matt Laurer:

Visit msnbc.com for breaking news, world news, and news about the economy
A sampling of some of the Big in China press I've received:
RADIO
•My segment on the great Leonard Lopate show on WNYC radio. This one was a special treat, as I have been listening to Lenny for years.
•American Public Radio's The Story featured the unlikely tale of Woodie Alan.
•TAE Pittsburgh Business Radio. Great interview.
•Emotional Pro Radio interview.
REVIEWS
•The Portland Oregonian. I like this one a lot.
•Shanghai City Weekend, which hails Eli as an expat sage for his keen understanding of the pain of constantly saying goodbye to friends.
•Many more here on the Reviews page, including USA Today. You can also see the USA Today review, part of a rounfup righ here.
•Recommendations from China-based Westerners are particularly meaningful to me. for obvious reasons. Here are a few noteworthy ones: The China Beat and Jottings From the Granite Studio, the latter a blog I have long followed and considered particularly insightful about China..
INTERVIEWS AND FEATURES
•A nice piece in the mighty China Daily.
•WSJ China Real Time blog interview. My most honest answer ever about being a male trailing spouse.
•Lisa Belkin, of the New York Times' Motherlode blog, picked up on Panda Dad and gave it a big boost.
•My first-person account of the unlikely formation and rise of the Woodie Alan Band, from the WSJ Weekend section.
•I had a great, great appearance in April in Pittsburgh and got some great local coverage. Here's the Post Gazette. Love the true headline: "Big in China author proud of local roots"
•And the Pittsburgh Tribune Review wrote a really nice piece, as well.
•ProActiveDads.com Interview here. 
•A very nice early profile on SecondAct.com.
•One of the most in-depth thoughtful pieces you will read about me or Big in China, on Jambands.com.
•Oakland, Ca's East Bay Express.
•Local Press abounds here: "Coffee With…." on Baristanet.
•Two cool mentions on the prominent book blog, The Book Case.
•A unique Southern Rock perspective on the book from Swampland.
FROM CHINA
•The Global Times visited me in my house.
•Beijing Kids magazine interview is here.
•"Ultimate Cage mrch: Tiger Mom Vs. Panda Dad" – on the Jade Luck Club site.
•An interview on the great Chinese basketball site, Niubball.
FROM AN EXPAT PERSPECTIVE
•A really nice piece on Expat Women – I'm proud to be the first man featured on this site!
•Expat Living 101 looks at Big in China.
•A really nice interview on the blog, X-Expats.com.
Panda Dad on CNN Sunday Morning Sunday June 17 – Father's Day:
IN MY OWN WORDS
•I am blogging at the Huffington Post. Here are two interesting pieces:
•Why Reading My Audio Book was a Remarkable Experience. 
•Being a Fu Man Jew. What it mean to me be a Jew in China.
*Embrace the Chaos! My parenting thoughts on ProActiveDads.com.