I can finally truly say that I have a movie deal for Big in China. It's the same deal that we agreed to within a couple of weeks of Big in China's March 1 release, but now it's signed, sealed and delivered.
Ivan Reitman's Montecito Pictures has purchased the option. Reitman himself is signed on to produce and direct. Anything could still happen, of course, but the option is not sitting on a shelf. Writer Paul Fruchbom has been hired to write a screenplay. We have had a few conversations. I like him and I'm excited about where it's headed and happy to be involved.
From the first time I spoke to my agent Doug Johnson, he was very enthusiastic about the prospects for Big in China, but I never really believed him, partly as a defense mechanism so that I couldn't be disappointed and partly because I think that an important part of any agent's jobs is relentless optimism.
When I went out to LA just after the book's release and had a series of meetings and three people were interested in optioning the rights, my belief that this could actually happen ticked up, but I remained skeptical right to the very end. I kept saying, "I'll believe it when I have a signed contract in my file and a check in the bank." Now I can believe it. Whatever happens next, this seems worthy of taking a moment to breathe and celebrate.
I'm proud that Reitman, who has made quite a few movies that made a huge impression on me, including Animal House, is helming this.
Thanks to Doug and Howie Sanders for repping this and seeing it through,  Lisa Dallos for getting the ball rolling and Montecito's Ivan Reitman and Ali Bell for their steadfast belief that my little book will make a great movie.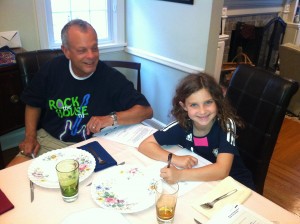 Notary uncle watches as Anna signs her life away.
http://alanpaul.net/wp-content/uploads/2014/03/alan-imus-300x158.jpg
0
0
AlanPaul
http://alanpaul.net/wp-content/uploads/2014/03/alan-imus-300x158.jpg
AlanPaul
2011-11-08 21:34:07
2011-11-08 22:58:46
Signed, Sealed, Delivered, it's true. I have a movie deal