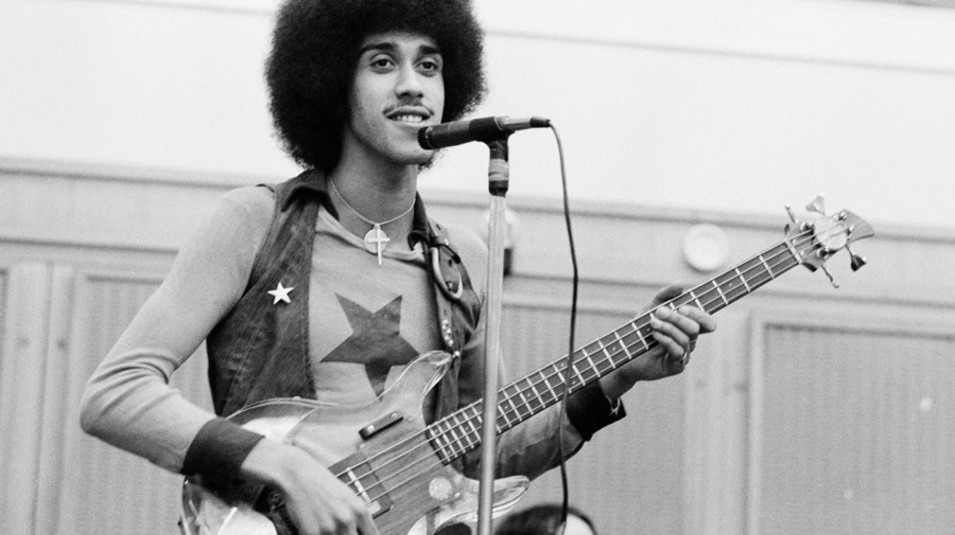 Phil Lynott formed Thin Lizzy in 1970 when he was 21. Though he had only just learned to play bass, the Dublin, Ireland band recorded their self-titled debut album within a year. They released six more albums over the following five years, gaining moderate success in Ireland and England as Lynott honed his songwriting. In 1976, the band recorded their masterpiece, Jailbreak, which included the breakthrough hit, "The Boys Are Back In Town," a catchy but hard-rocking ode to blue collar buds.
Thin Lizzy furthered their strong live reputation with a host of hot guitarists shuffling in and out of the lineup, teaming with Scott Gorham to engage in melodic dual leads. Gary Moore, Snowy White and John Sykes were amongst the guitarists in the parade. But as hot as their playing was, Lynott remained the band's heart and soul.
The son of a working-class Irish mother and a black South American father, Lynott's tunes combined the working class heroes of Bruce Springsteen and Bob Dylan with a hard-hitting yet melodic crunch. Lynott was also an early and loud supporter of punk rock. In 1978, he formed a side group, The Greedy Bastards, with Rat Scabies of the Damned.
Plagued by infighting and Lynott's worsening drug problems, Thin Lizzy disbanded in 1983 and the former leader released several solo records and published a now-out-of-print book of poetry while continuing to struggle with his demons. Following a drug overdose, Lynott was found unconscious in his London house and died of heart failure and pneumonia on January 4th, 1986. He is buried in Saint Fintan's Cemetery, in Dublin. The Gaelic inscription on his stone translates to, "May God give peace to his soul."
–
http://alanpaul.net/wp-content/uploads/2014/03/alan-imus-300x158.jpg
0
0
AlanPaul
http://alanpaul.net/wp-content/uploads/2014/03/alan-imus-300x158.jpg
AlanPaul
2016-08-20 13:35:06
2016-08-20 13:35:06
Phil Lynott, 1949 – 1986