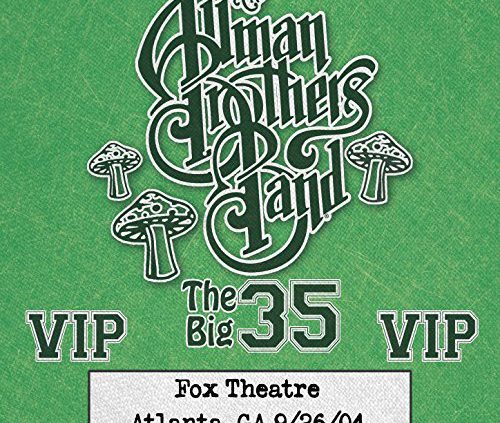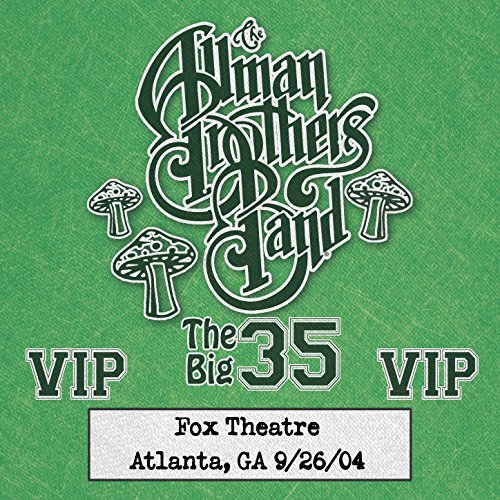 A taste of the music on the Fox Box, with "Can't Lose What You Never Had":

I reviewed the Fox Box
for Relix and am sharing here. I just saw that the full set is on sale at Amazon for $77.
The Allman Brothers Band
Fox Box
(Peach Records)
Hardcore fans were excited to hear about the remastering and re-release of the Allman Brothers Band's entire September 24-26, 2004 run at Atlanta's Fox Theatre. It's one of the most revered stands in the band's final stage, from Warren Haynes' March, 2001 return until their final show on October 24, 2014, both at New York's Beacon Theater.
The band was in consistently excellent form throughout 2004's 35th anniversary tour, still energized by the fresh material on 2003's Hittin' The Note. Everyone was in good shape, the vibes seemed peaceful and the band settled into the Fox, which had all the advantages of the Beacon but with a more laidback feel and without the clutter that the parade of New York guests sometimes brought to the stage.
The shows were released by the then-nascent Instant Live program without much packaging or fanfare. The new releases feature a remastered audio mix as well as tightening up of the song spacing. All three shows are available for download individually or together as an 8-CD set. If you already have the shows, you'll want to consider getting the new version. The sound improvement is significant and the packing includes essays and a collection of Kirk West photos.
These three shows also have a unique feature: of the 53 songs performed, there is only one repeat, "Dreams," played each night, with a different soloist: Derek Trucks, Warren Haynes and Jack Pearson, whose version is mind-bending. Pearson was an Allman Brother from 1997-1999, a brilliant guitarist who sadly never recorded with the band, making his appearances here very welcome. The only other guests are Susan Tedeschi, guitarist Vaylor Trucks (Butch's son) and keyboardist Rob Baracco. They all slide in and enhance without distracting, which is as it should be when a band is flying this high.
Looks like they can be order individually as well, at least digitally via Amazon. Check 'em out:
1.
Fox Box: 3 Nights Live at Fox Theatre in Atlanta, Ga (September 24, 2004)
2.
Fox Box: 3 Nights Live at Fox Theatre in Atlanta, Ga (September 25, 2004)
http://alanpaul.net/wp-content/uploads/2017/03/61EgS9hAyBL._SS500.jpg
500
500
AlanPaul
http://alanpaul.net/wp-content/uploads/2014/03/alan-imus-300x158.jpg
AlanPaul
2017-07-03 17:25:34
2023-05-24 12:49:41
A review of the Fox Box