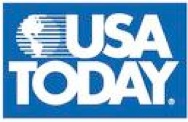 Big in China
By Alan Paul
Alan Paul's big-hearted memoir about living in China opens with his wife's driver thinking he's a male tai tai(lady of the house) and ends with Paul touring the country with three Chinese rockers singing Allman Brothers classics. In 2005, Paul's wife became TheWall Street Journal's China bureau chief in Beijing, with Paul and their three young kids coming along. He was already the work-from-home parent while his wife was the career heavy-hitter. The book follows the family as they settle into expat life, which is equal parts luxury, adventure and weirdness. Finding Chinese blues lovers to jam with turns Paul from visitor to friend and gives his story an emotional depth. — Deirdre Donahue
____________________________________________________________________________________________________________________

"Paul's modestly framed yet keenly observed and entertaining account of his life as an expat. An inquisitive traveler, Paul relied on the reportorial skills honed by his experience as a freelance writer to shape his response to his rather luxurious life abroad.
An authority on the two elements of American popular culture with the most marked influence on contemporary Chinese life, rock music and basketball, Paul was able to use his Guitar World network to find Chinese musicians to jam with, which led to the formation of the band and its improbable success. The band's performances were a revelation to Paul, who had always seen himself as a listener and critic and a strictly amateur strummer, but who blossomed as a bandleader and singer in China….
Paul's musical friendships provide him with an entree to a China few Westerners see: nights out in working-class bars run by Chinese gangsters, hidden in remnant neighborhoods, or the chance to eat home-cooked meals prepared by his bandmates' mothers. He writes about what he learns from his fellow musicians with a sympathetic and generous ease. Paul knows and has written about most of the modern guitar wizards, but the musicians of Woodie Alan earn his affection and respect as real bluesmen.
New books "explaining" China's economic ascendancy appear now with great frequency. And though he doesn't make any large claims for Big in China, Paul's unassuming narrative shines a bright if narrow light on China's astonishing transformation.  – John Strawn
This is a condensed version of the review. Full text can be read here.
__________________________________________________________________________________________
A very engaging memoir…Paul is an adventurous and goodhearted storyteller. As an ex-pat, he is well aware of what he calls "our fake rich lifestyle" and tries to explain it to his children. While he enjoys his life at the Beijing Riviera, he almost immediately buys a bicycle and ventures out to the small markets and neighborhoods that dot the city's periphery. The Chinese lifestyle delights him. He learns enough Chinese to chat with people he meets, and we hear plenty about the food.
Practically the only moment when he comes down from an almost constant high is when his father in New Jersey suggests that he "get back to reality." Paul objects to this: "There were a million different possibilities, and no one could convince me that our life wasn't real." "Big in China" is a very upbeat take on staying open to such possibilities.
This is a condensed version of the review. Full text can be read here.
____________________________________________________________________________________________________________________
Alan Paul was playing suburban dad in the US when his wife Rebecca was offered the position of Wall Street Journal Beijing bureau chief. In August 2005, the couple and their three kids, then aged 22 months, 5 and 7, moved to China, diving headfirst into the wilds of pre-Olympics Beijing.
Big in China is divided into two parts: the first follows our hero and his family as they experience the awe and wonder of expat life, and in the second, Paul and guitar repairman Woodie Wu form a blues band. They call themselves Woodie Alan and begin playing around Beijing and in Changsha and Xiamen, eventually winning our Beijing mag's Readers' Choice Award for 2008 Band of the Year and putting out a CD.
Though most people don't move here, form bands and get China-famous, readers will resonate with the family's myriad of emotions: excitement during a trip to Guizhou over their first Chinese New Year and empathy when they return the States for the first time and feel lost. Moist poignant is the "who's left and who's leaving" pain of living abroad, which is omnipresent throughout the book and wisely summed up by Paul's then-7-year-old son Eli. "We were fine before," he says, "but now we'll always feel sad about someone not being close to us. -Sophie Friedman
---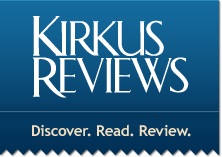 BIG IN CHINA
My Unlikely Adventures Raising a Family, Playing the Blues, and Becoming a Star in Beijing
Author: Paul, Alan
Publication Date: March 1, 2011
A man's serendipitous rise from writer to rock star in China.
In his debut memoir, Guitar World senior writer Paul recounts the bizarre chain of events that allowed him to achieve his American Dream overseas. When his wife was promoted to China's bureau chief for the Wall Street Journal, the author gathered his family and transplanted from New Jersey to Beijing to support her career. Having grown restless in their suburban life, the family left their old world behind. While Paul's tale is weighted with the typical tropes of the travelogue (cultural and translation snafus, among others), the book's high point is the author's ability to "hit the reboot button on [his] life" and benefit from his decision. He soon became the guitarist and vocalist for a Chinese blues band, Woodie Alan (voted "Beijing's best band"), and their popularity took off, granting him a degree of fame he could have never imagined in America. Paul acknowledges that he and his Chinese band mates were a "novelty act," yet they drew crowds in the thousands.
While in China, the author continued searching for glimpses of home, exploring the paradox of leaving a place in order to call it home upon your return. After Paul's father endured a bout with cancer, Paul writes that "the romanticism of being on the other side of the world vanished in an instant," leading him to understand that distance is irrelevant to the heart.
A charming exploration of an expat's unlikely rise to fame, as well as the lessons learned along the way.
---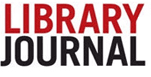 Seize seems too mild a word for what Paul did with the opportunities presented by his family's three-year stint in Beijing. Getting a family of five across the globe and settled into a new home, new jobs, and new schools? Check. Writing an award-winning online column for the Wall Street Journal about the expat experience? Check. Turning a piecemeal group of multinational musicians (including a U.S. Treasury official on saxophone) into "Beijing's premier blues and jam band"? Check. That's a whole lot of living to pack into three years, and it's reflected here in the exhilarating pace of Paul's writing as he bounces easily from domestic scenes to rehearsals and gigs to insights about culture and the human condition. The one constant is Paul's enthusiastic commitment to reflection and self-improvement, which shines through in every chapter. VERDICT A rollicking, inspiring narrative with plenty of memorable characters and scenes. Paul's career hot streak shows no signs of slowing with this entertaining memoir. — Neil Derksen
---

Big in China: My Unlikely Adventures Raising a Family, Playing the Blues, and Becoming a Star in Beijing
Paul, Alan (Author)
Mar 2011. 25.99 p. Harper, hardcover, $25.99. (9780061993152). 951.06092.
In this funny, poignant, and entertaining memoir, Alan Paul tells his improbable story of an American music journalist unwittingly becoming a rock star in China with grace and good humor. What's more, his Chinese American blues rock band, Woodie Alan, earns the title "Beijing's best band." This achievement was an accidental by-product of his journalist-wife Rebecca's position as China bureau chief for the Wall Street Journal. He writes with enthusiasm about his new life as an expatriate American in China with three children in tow, the difficulty of learning Chinese (he concludes he has a better chance of communicating with dolphins than mastering its strange words and sounds), getting a driver's license, and understanding Chinese rules of the road, which, he theorizes, means never having to stop unless you absolutely have to. His experiences playing in a mostly Chinese band offer plenty of entertaining anecdotes that offer culture-shock insights. His Chinese sojourn ending after his wife returned to New York as the paper's international news editor, Paul looks back with equal doses of regret for the unforgettable opportunities that came his way and anticipation toward a new American future. Immensely enjoyable. — June Sawyers
---
Book Page Review
There's a lot to love about Alan Paul'sBig in China, a story about plunging into life in a foreign culture—and rocking out with a Chinese blues band. Paul and his wife moved their three young kids to Beijing after she got a posting as China bureau chief of the Wall Street Journal.
A journalist with a flexible schedule, Paul became one of the few male "trailing spouses" in their neighborhood in Beijing, an identity he embraced as it allowed him to pursue creative opportunities he never could have imagined prior to moving around the world. He wrote an award-winning column for WSJ.com titled "The Expat Life" and fronted a blues and jam band called Woodie Alan with three Chinese men and another American.
The group rose to prominence in Beijing, and Paul writes poignantly about performing in a multicultural band that became like a second family. Besides telling a good story, Paul honestly addresses the complexity of uprooting kids, making career sacrifices for a spouse and living in a foreign land.
He writes, "One of the lessons I had taken from expat life was that no one was destined to live by any single reality." In Big in China, Paul learns that "home" is where the people youlove happen to be.
---