Reason #1,287 Jaimoe is the coolest man alive… it involves Eric Clapton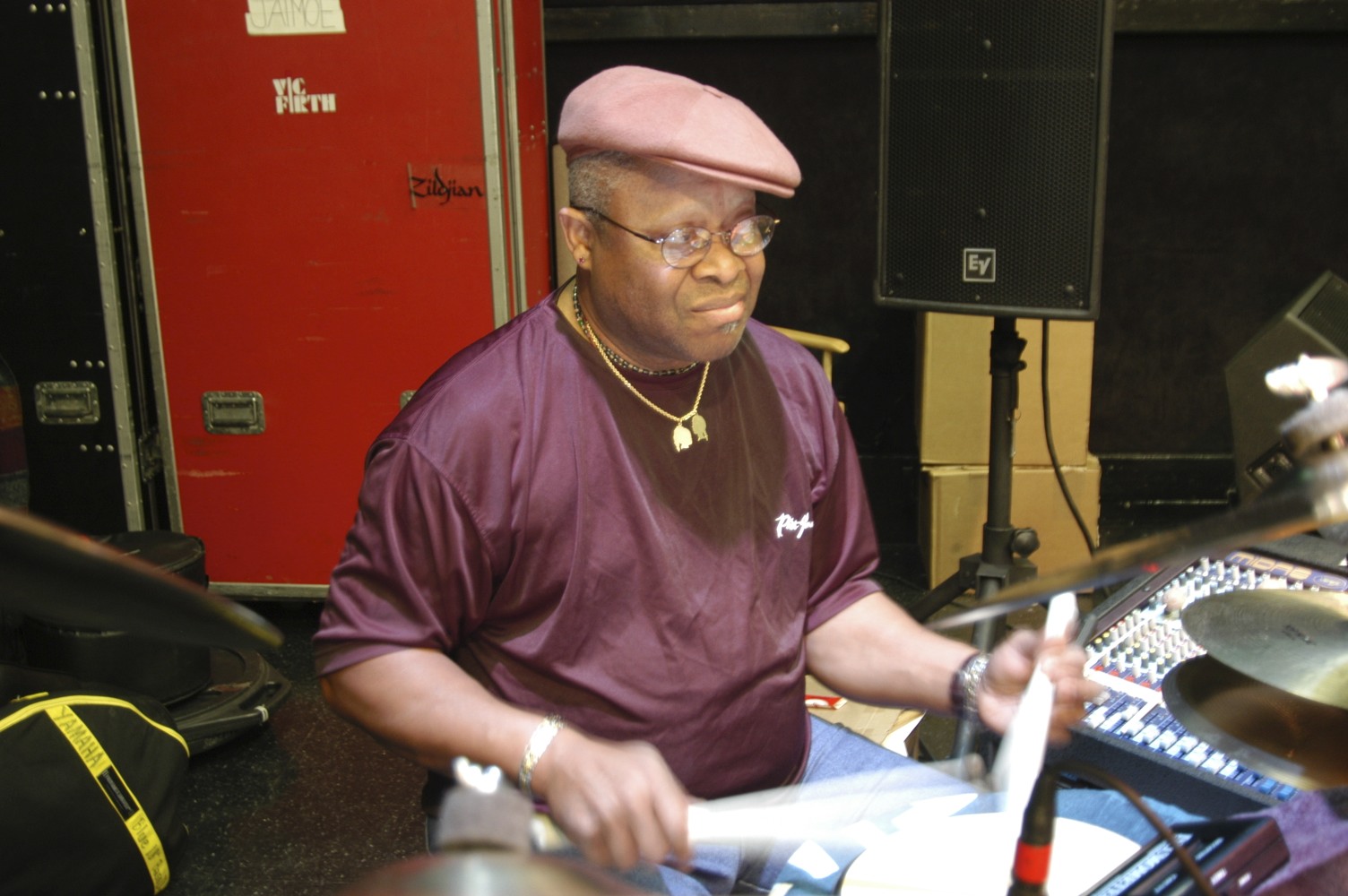 It's no secret that I think Jaimoe is the coolest, smartest, hippest cat in town. Here's one example of why. When Eric Clapton and the rest of Derek and the Dominos came to see the Allman Brothers in Miami, everyone flipped out. They all went gaga and piled into D&D's cars and the band Winnebago and headed to Criteria Studios to jam the night away. A night of fevered bliss for all. Well, almost all.
Here's what Jaimoe thought, as recounted in One Way Out:
"Everyone was really grooving, but I wasn't all that knocked out by what Clapton was doing, or the whole scene, so I went out to the Winnebago, smoked some pot and listened to Tony Williams' Emergency."
So, to recap, he basically said, "Fuck this. I'm going to chill with some weed and jazz." Because Jaimoe don't play. He didn't care how big a star Clapton was or how great the music going down was supposed to be. He didn't dig what he heard, so he moved on to something he enjoyed more.
And later in OWO, he says the following about Duane coming back to the Allman Brothers Band after playing some shows with Derek and the Dominos and receiving an offer to join the band, which had other ABB members very worried:
When Duane got back, he figured out what I already knew: "Shit, Eric Clapton should be opening for us." That was the kind of attitude we all had and it was probably the best thing we had going for us. I just simply thought Duane had more going playing with us than with Eric. He had put together this band exactly how he wanted it and I think playing those dates with Eric helped him realize that. He was like, '"I'm back. Will you let me back in the band?"
http://alanpaul.net/wp-content/uploads/2011/05/O.-PHOTO-15-JaimoeNYC2003.jpg
1000
1504
AlanPaul
http://alanpaul.net/wp-content/uploads/2014/03/alan-imus-300x158.jpg
AlanPaul
2017-11-09 14:39:01
2023-05-24 12:48:31
Reason #1,287 Jaimoe is the coolest man alive… it involves Eric Clapton