It's always a pleasure to play with the brilliant Junior Mack, one of several regular special guests with the Big in China band:

THE STORY: Alan Paul, a longtime writer for Guitar World magazine, met Chinese lap steel wizard Woodie Wu and formed the band Woodie Alan in Beijing in 2007. Just over a year later they were named the Best Band in Beijing, were touring throughout China and recording their debut CD, Beijing Blues,which has earned praise from ZZ Top's Billy Gibbons, the Allman Brothers' Warren Haynes and other musical luminaries, including Joe Bonamassa and blues harp master Charlie Musselwhite.
Alan wrote about his adventures with Woodie Alan in the book Big in China, which is now being turned into a major motion picture produced and directed by Ivan Reitman. Back in America, Alan began performing regularly with stellar musicians like Andy Aledort of Dickey Betts' Great Southern, Mark Karan of Ratdog and the Dead, and Ross James and the Terrpain Crossroads band. He formed a new band – Big in China – with a quartet of hard-gigging professionals, who have played with the likes of the dB's, the Silos and NYC blues master Little Buster.
Regularly joined by special guests like Aledort, saxophonist Ron Holloway (Allman Brothers, Dave Matthews, Dizzy Gillespie), guitarist Junior Mack (Jaimoe's Jasssz Band, the Blues Heritage Orchestra) and keyboardists Peter Levin (Gregg Allman, the Blind Boys of Alabama) and Mark Alexander (Joe Cocker, the Rascals, Little Steven), Big in China performs a wide repertoire of originals, classic rock and blues songs by the likes of the Allman Brothers Band, the Grateful Dead, the Rolling Stones, Bob Dylan, Freddie King, Albert King and Stevie Ray Vaughan. We perform much of the music which the Woodie Alan performed to great acclaim throughout China, and are also constantly updating our catalogue.
We play throughout the New Jersey and the New York metro area and are available for club dates and private parties. With proper notice, we can arrange special guests, including members of the Dickey Betts, Joe Cocker and Gregg Allman bands.
We played a wonderful Tribute to Butch Trucks at NYC's American Beauty club on 3/1/17 with a bevy of great special guests. This sold-out show became the birth of Friends of the Brothers, the nation's leading celebration of the music of the Allman Brothers Band. Click here to learn more and see a host of videos. Here are a couple of highlights:
"You Don't Love Me"

"You're Gonna Make Me Lonesome When You Go"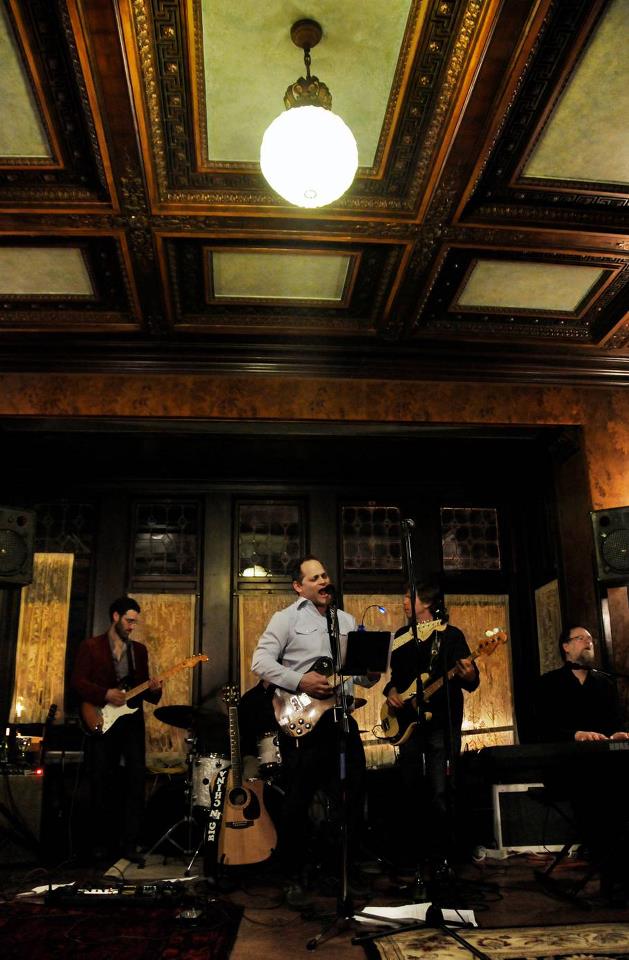 Here we are at Philadelphia's Ardmore Music Hall with saxophonist Ron Holloway, who was appeared with the Allman Brothers, Dave Matthews, Dizzy Gillespie and many others. "The Thrill Is Gone":

"Blue Sky" with Andy Aledort
>
"Great Rain" with Andy Aledort:
>
"Sugaree"
"Got Love" – original song with guitarist Mark Karan of Ratdog and the Dead:

Original song – "Beijing Blues":

"Will The Circle Be Unbroken"

"One Way Out" with Special guest guitarist Andy Aledort, of Dickey Betts' Great Southern: