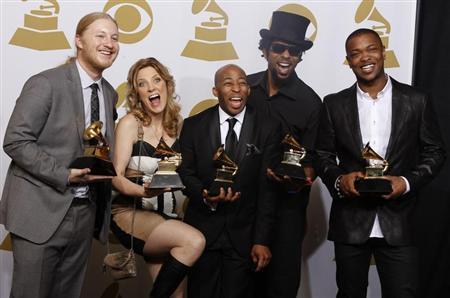 I had forgotten that I interviewed Susan Tedeschi for Guitar World in 2000! Here you go.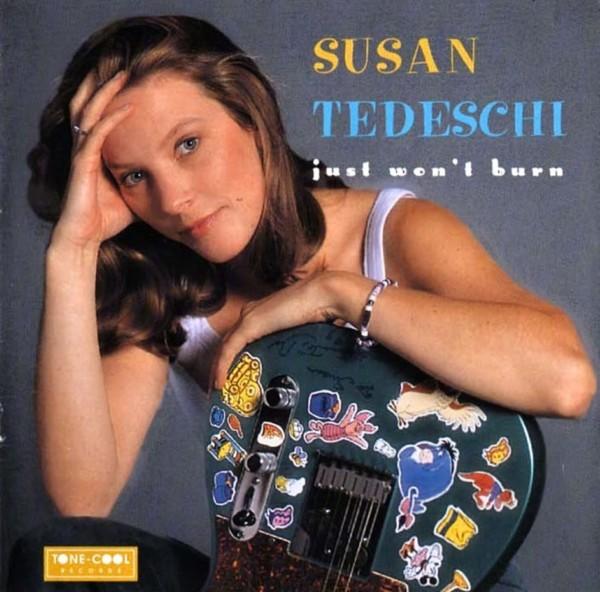 Blues singer/guitarist Susan Tedeschi was nominated for the Best new Artist Grammy, alongside the likes of Britney Spears and Kid Rock. Her second album Just Won't Burn (Tone Cool) came out in February, 1998 and has slowly gained momentum thanks to relentless touring and glowing word-of-mouth buzz.
Who or what inspired you to play guitar?
Freddie King and Magic Sam and local Boston players Ronnie Earl, Paul Rishell and Tim Gearan. I went to the Berklee School of Music for voice and piano, then got into blues and got inspired by those guys and decided to start playing electric guitar. I had played acoustic when I was younger so I was familiar with basic chord shapes and progressions.
What's the one piece of gear you couldn't live without?
My '64 Fender Deluxe Reverb.
Do you have any fashion tips to impart?
Don't wear mini skirts on tall stages. I did that once and saw a few pictures show up later.
When your record came out two years ago, you probably couldn't have imagined that it would do so well or last so long. What has been the most pleasant surprise?
The whole thing, but it all starts with radio support. That was a big, wonderful surprise and it triggered everything else. Suddenly, I'd show up in Boise, Idaho and have 1,000 people there. And that led to all the great tours I got to be on: with Dylan, the Allman Brothers, Buddy Guy, B.B. King, John Mellencamp, Sarah McLaughlin, the Dixie Chicks. I've opened and/or played with all of them and it's been truly great.
Has your success shown that the popularity of blues is under-estimated?
Definitely, and jazz is, too. It's just that the way the industry and the marketing are, they are never in the mainstream. But a lot of people love a lot of music which is deeply influenced by the blues whether they know it or not –everything from the Beatles and Stones to Jimi Hendrix and the Doors. I think people are more connected to this music than they realize, so it's actually an easy connection to make. People always tell me, "I never liked blues before I heard you" and that can only mean they didn't hear the right stuff. That's why my career is not just all about me, me, me. I like to educate people about my singing heroes like Big Mama Thornton and Mahalia Jackson and my guitar heroes, like Johnny "Guitar" Watson, B.B. King, Albert King, Albert Collins, Jimmy Rogers, Hubert Sumlin and Buddy Guy. I just wish I could play like them!
http://alanpaul.net/wp-content/uploads/2017/01/s1.reutersmedia.jpg
298
450
AlanPaul
http://alanpaul.net/wp-content/uploads/2014/03/alan-imus-300x158.jpg
AlanPaul
2016-10-26 14:03:07
2023-05-24 12:52:01
The Guitar World Inquirer with Susan Tedeschi