Gregg Allman's Moving Tribute to MLK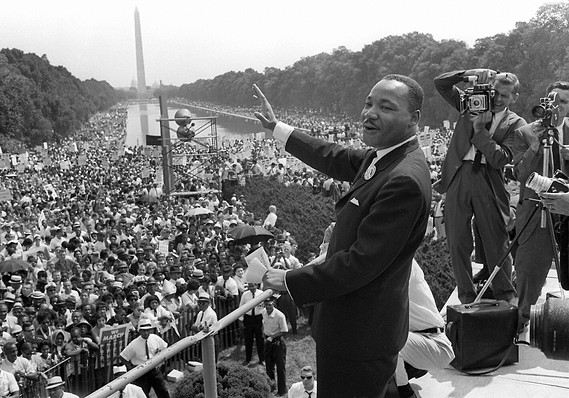 Every year on MLK Day I share "God Rest His Soul," Gregg Allman's beautiful tribute to Dr. King, which he wrote and recorded in 1968, shortly after the great man's assassination.
Gregg Allman wrote this song for Dr. King but it was never on any of his proper releases. He's said that he never intended to release it and just wrote it as a personal tribute, but he also sold the song for way too cheap to producer Steve Alaimo when he needed money to get back from Florida to Los Angeles. Alaimo also bought "Melissa," which ABB manager Phil Walden eventually bought back 50 percent of… There are multiple versions of it, and this is not my favorite but I think it's a great tribute to a great man and the person who put this video together with pics of Dr. King did it justice, though he misidentifies it as being The Hourglass. This tracks was actually cut with Butch Trucks' The 31st of February and produced by Alaimo.
As always, I think it's important to remember that when Dr. King was assassinated he was in Memphis marching in support of striking garbage haulers. I'm sure many of those striking men could have and would have done a lot of other things had they had the opportunity to do so. It bothers me that we have garbage pickup today. Let's not allow MLK Day to become another excuse for sales.
MLK's haunting final speech, "I Have Been to the Mountaintop" is below that. Unbelievable.
MLK's haunting final speech, "I Have Been to the Mountaintop":
http://alanpaul.net/wp-content/uploads/2016/01/MW-BS804_mlk_20_20140117092054_MG.jpg
398
569
AlanPaul
http://alanpaul.net/wp-content/uploads/2014/03/alan-imus-300x158.jpg
AlanPaul
2018-01-15 13:46:28
2023-05-24 12:48:30
Gregg Allman's Moving Tribute to MLK