The story behind Southern Blood, Gregg Allman's stirring farewell album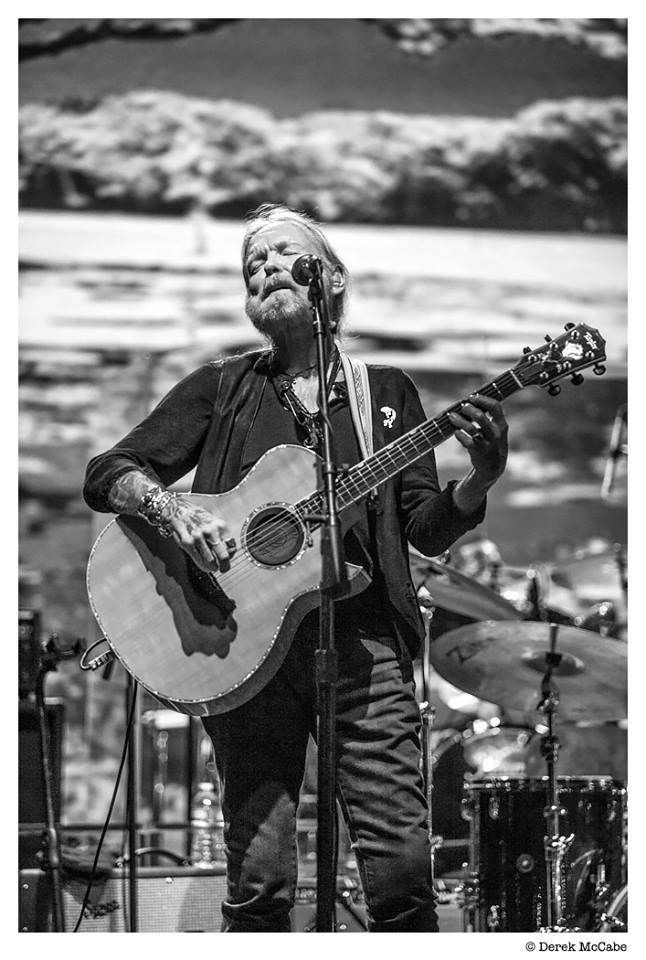 Southern Blood
was released one year ago yesterday. In honor of that and in memory of Gregg Allman, here is my story on the making of Southern Blood
, originally published in The Wall Street Journal. It's still quite an emotional read for me. It was the first time Chank spoke publicly about Gregg after his death.




Gregg Allman had been working on "My Only True Friend" with guitarist Scott Sharrard for a few months when they met for a songwriting session in Mr. Allman's New York hotel room in March 2014. The Allman Brothers Band was in the midst of its final year of performances, after which Mr. Allman would dedicate himself to performances with his solo band for which Mr. Sharrard was the musical director. As they settled down with acoustic guitars, Mr. Allman dropped some heavy news: He had terminal liver cancer. Though he wished to keep the news secret, it seemed to shift his songwriting ideas.
"He scratched out a line of the song and added a new one: 'I hope you're haunted by the music of my soul when I'm gone,'" recalls Mr. Sharrard.
With the new lyric, "My Only True Friend" transformed from a classic road song to an aching farewell to his fans. It is now the lead single and emotional centerpiece of
Southern Blood
, the final solo album by Mr.
Allman
, who died on May 27 at age 69. The album is set for release on September 8.
"As soon as I heard 'My Only True Friend,' I thought the song was a shockingly honest confessional, that he was laying himself out and standing naked," says producer Don Was. "He was telling you the key to his life because he wanted to tie up the loose ends for the people who had stuck with him for decades and also for himself. He was making sense of the totality of his life.
"Gregg was fully realized when he was on stage playing for his fans. What you saw on stage was the real guy and all the troubles he encountered had to do with not knowing what to do with himself the rest of the time," Mr. Was says. "
I think that's the Rosebud of the Gregg Allman story," Mr. Was says.
Southern Blood was recorded with Mr.
Allman
's touring band at Fame Studios in Muscle Shoals, Ala., where Mr.
Allman
's brother Duane first made his name as a session musician with Wilson Pickett, Boz Scaggs and others. The band played live with Gregg
Allman
singing along and most of the performances on the album were captured in the first or second takes. A noted perfectionist, Mr.
Allman
planned to do vocal overdubs, to add his voice to two more completed musical tracks and to
finish
some tunes he was working on with Mr. Sharrard and keyboardist Peter Levin. Mr. Sharrard says there were also plans to write with Bonnie Raitt, Jason Isbell and others.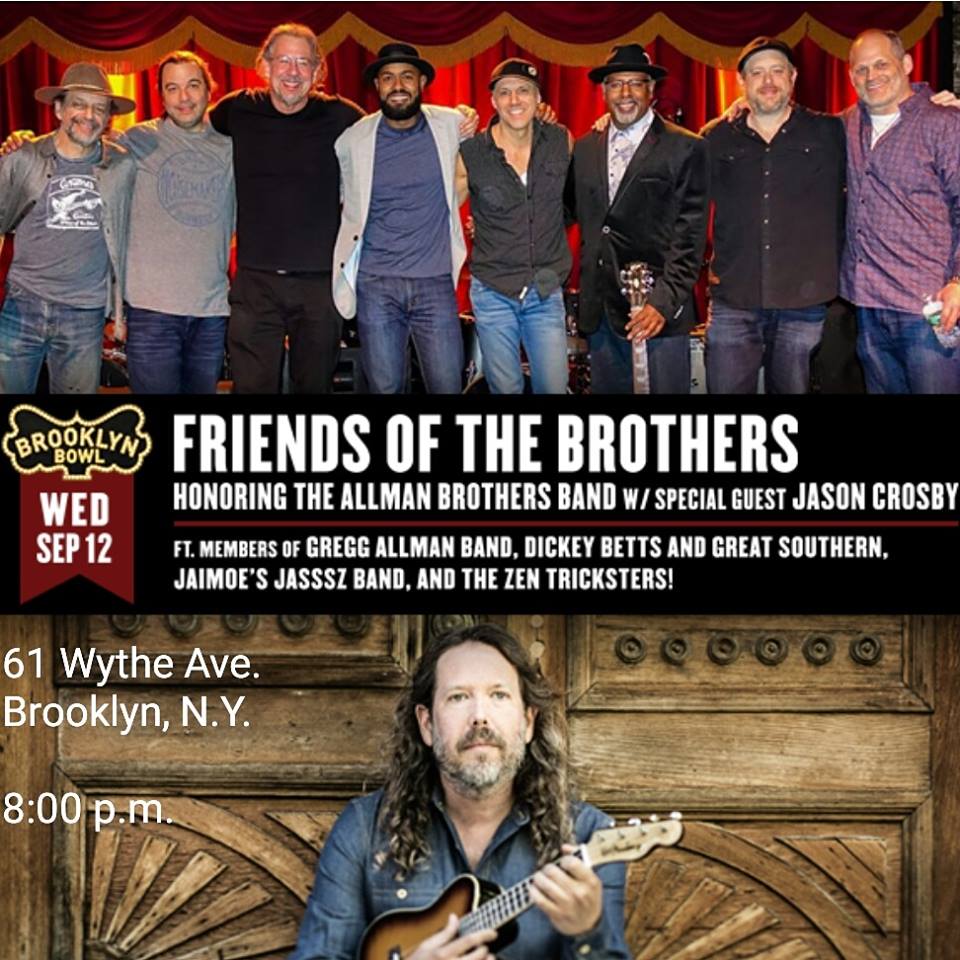 All of this was rendered impossible by Mr.
Allman
's health struggles, so aside from "My Only True Friend" and one other
Allman
/Sharrard song, Southern Blood leans heavily on covers. Most of the material has an autumnal feel and underlying theme of mortality, notably Bob Dylan's "Going Going Gone," the Grateful Dead's "Black Muddy River" and "Once I Was" by Tim Buckley, the California folkie who was a large and unexpected influence on Mr.
Allman
's songwriting. The album closes with a duet with Mr.
Allman
's old friend Jackson Browne on Mr. Browne's elegiac "Song for Adam."
"The sessions were powerful because we all knew what he was singing about and why we were there," says Mr. Was. The producer, who has worked with the Rolling Stones, Bonnie Raitt, Van Morrison and many others, grew emotional discussing the monumental task of helping Mr.
Allman
achieve his dying vision.
"Even in such a heavy atmosphere, we had a lot of fun and the mood was effusive because we knew we were getting it," Mr. Was says. "Gregg was digging in deep and he was oozing heart and soul, even in spots where he might not have had the lung power that he once had. He wanted to do vocal overdubs but honestly if he had been able to, maybe we would have cleansed away some of the soul."
By the time of the recording sessions, in March 2016, Mr.
Allman
had already outlived his diagnosis by several years. In 2012, two years after undergoing a liver transplant, he learned that he had a recurrence of liver cancer and was given 12 to 18 months to live, according to manager Michael Lehman.
"The doctors said the cancer could not be cured but treatment could extend his life, but radiation treatment would have risked damaging his vocal cords and he refused, because he wanted to play music as long as he could," says Mr. Lehman. "He wanted to enjoy his life and to perform until he simply could not."
Mr.
Allman
played his final show in Atlanta on Oct. 29, 2016. As Mr.
Allman
rested and grew ever more ill in his Georgia home, attended by his wife Shannon, Mr. Was worked to
finish
the album, adding minimal overdubs. Until the end, Mr.
Allman
discussed his illness with just a handful of people. Chank Middleton, a friend of almost 50 years who was a near constant companion and was with him in his final weeks, says that Mr.
Allman
remained upbeat until almost the very end.
"I knew for a few years and it was hard for me to accept but he was the one with strong words," says Mr. Middleton. "I never saw him stand up to anything or anyone as he stood up to death. He did not like confrontation but he faced death like a strong soldier. He looked it in the eyes and said, 'Death, I'm not scared of you and I'm not ready for you.'"
http://alanpaul.net/wp-content/uploads/2016/01/gregg-BW-Mc.jpg
960
646
AlanPaul
http://alanpaul.net/wp-content/uploads/2014/03/alan-imus-300x158.jpg
AlanPaul
2018-09-09 14:37:25
2023-05-24 12:48:59
The story behind Southern Blood, Gregg Allman's stirring farewell album