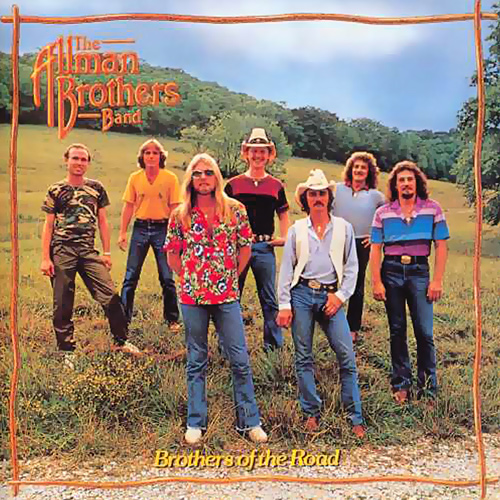 Pretty much everyone agrees that the Allman Brothers Band's low point was their second album for Arista Records, 1980's Brothers of the Road, and its slight, poppy lead single "Straight From the Heart." The band had fired the great Jaimoe by then and were trudging along trying hard to recapture a spark during an era that was just not interested.
I cover all this in One Way Out: The Inside History of the Allman Brothers Band in conversations with Jaimoe, Dickey Betts, Gregg Allman, Butch Trucks, the much-maligned synth/keytar player Mike Lawler, Rook Goldflies and then-manager John Scher among others. Everyone looks back with horror and regret in various mixes.
But a video recently popped up on YouTube of what might be the low point of the low point: the band "performing" "Straight From the Heart" on Solid Gold – everyone lip synched on the show, including the mighty ABB. I'm not sure what is more painful: the halting interview Gregg gives to Marilyn McCoo – "There's a lot of excitement… good energy" – or the song. Judge for yourself.
Also worth noting that I loved Solid Gold and watched it many, many Saturday nights. But, hey, I was just a music-obsessed kid, taking what I could get.
http://alanpaul.net/wp-content/uploads/2014/03/alan-imus-300x158.jpg
0
0
AlanPaul
http://alanpaul.net/wp-content/uploads/2014/03/alan-imus-300x158.jpg
AlanPaul
2014-06-04 23:46:51
2014-06-05 00:34:12
Allman Brothers' low point? "Straight From the Heart" on Solid Gold