One Way Out – Jamming with Andy Aledort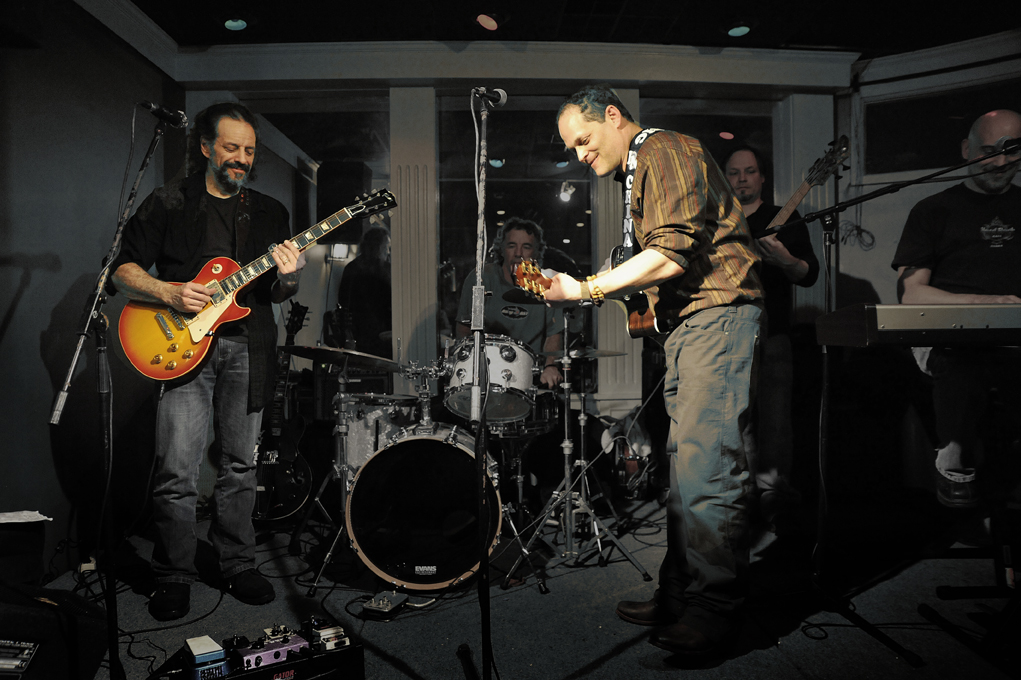 Andy Aledort has been my friend and Guitar World colleague for almost 20 years. He has also been one of my very favorite guitarists – and that's no hyperbole. He has been Dickey Betts' indispensable right hand man in Great Southern for almost a decade now and has also appeared with the Allmans at the Beacon (true mecca gig), played with Buddy Guy and Johnny Winter, ghosted for Jimi with the Band of Gypsys and for Stevie with Double Trouble. He's given lessons to Joe Perry and played trad jazz with the cats from Woody Allen's dixieland band.
I could make a pretty persuasive argument that Andy is one of the most influential guitarists of the past 230 years, having pioneered tablature and excelled at giving lessons in print, on DVD, on TV, etc. He has taught the world how to play.
Every opportunity I have had to play with him has been a stone cold delight. While I have sat in with his excellent Groove Kings band several times, a few weeks ago I had the pleasure of Andy playing a full night of music with my Big in China band for the first time. The two videos below are all the sonic proof I have of what I know in my soul: it was a great night. "Little Wing" was a little rough as we had never played it before as a band. Wish I had some clips of us playing more of my music together, but very happy for what I got.
"One Way Out"

A very rough, very incomplete clip of "Little Wing":

http://alanpaul.net/wp-content/uploads/2014/03/alan-imus-300x158.jpg
0
0
AlanPaul
http://alanpaul.net/wp-content/uploads/2014/03/alan-imus-300x158.jpg
AlanPaul
2012-06-05 15:57:24
2016-06-16 17:22:42
One Way Out – Jamming with Andy Aledort