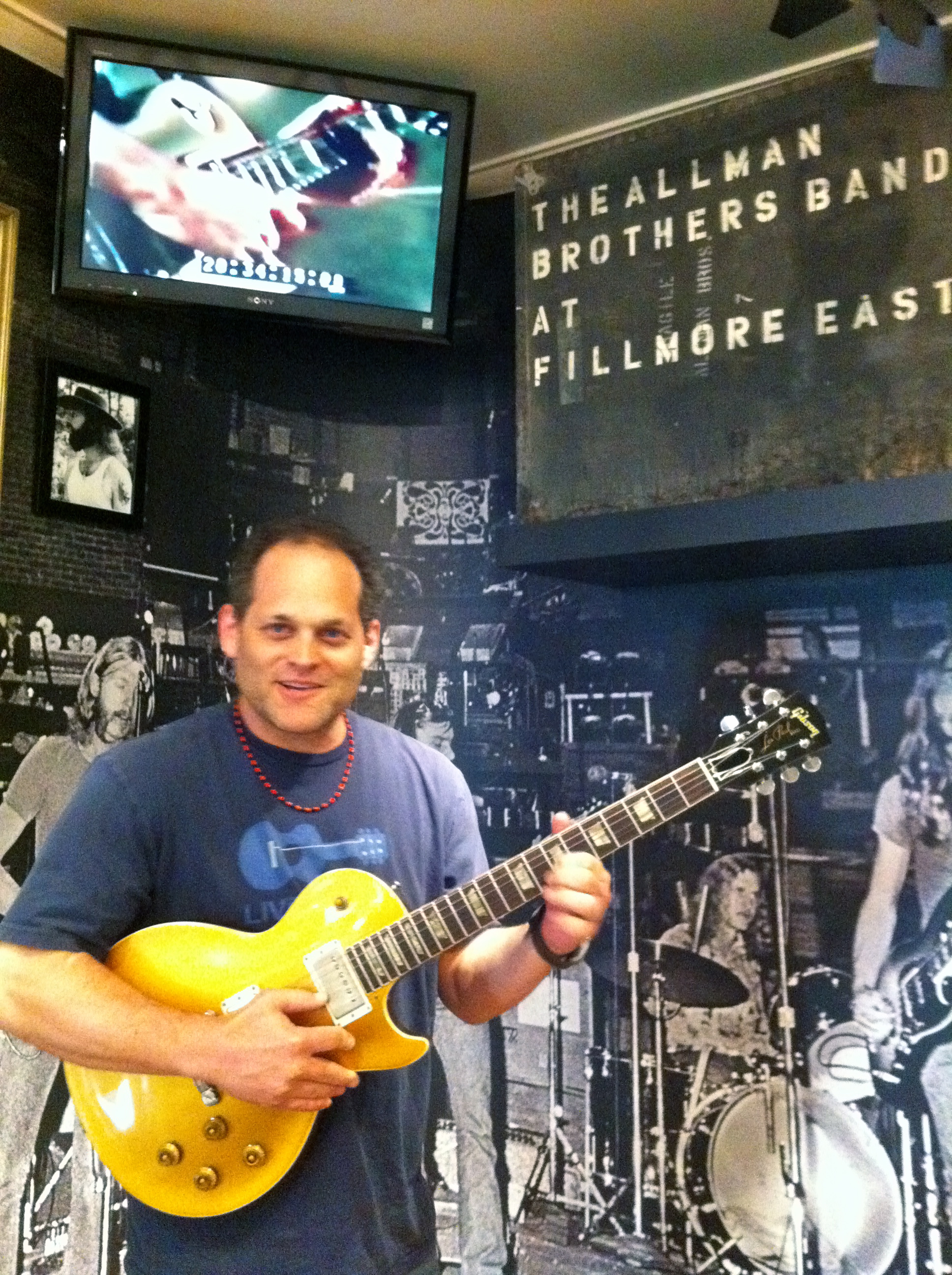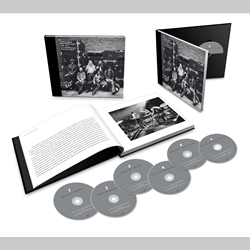 So the full Fillmore concerts, long rumored, are finally on their way. A new 6-CD set, The 1971 Fillmore East Recordings, will be released on July 29. It includes at least 14 previously unreleased songs. This is the one we've been waiting for and I'm anxious to get my hands upon one.
The collection is available through Hittin the Note by clicking here. It is the reccomended source for all Allmans products.
PRESS RELEASE… TRACK LISTINGS AT THE BOTTOM
One of the best live albums of all time is about to get considerably better. The Allman Brothers Band's cornerstone LP, At Fillmore East, compiled from the four sets recorded on the weekend of March 12-13, 1971, has been expanded, stretching over six CDs with fifteen unreleased tracks. Additionally, The 1971 Fillmore East Recordings contains the complete June 27 performance during the iconic venue's final weekend, after the band was handpicked by impresario Bill Graham to headline closing night. Produced by Bill Levenson, who compiled the definitive Skydog: The Duane Allman Retrospective (Rounder, 2013), The 1971 Fillmore East Recordings captures the most inspired improvisational rock unit ever at the peak of their prodigious powers, blazing their way through extended instrumental elaborations, so taut and virtuosic, that the crowds that packed the Fillmore East on those memorable nights were utterly transfixed. When it came to live performance, no other band could touch the Allmans.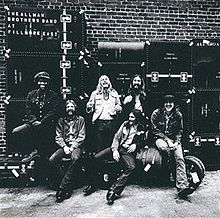 In his scrupulously detailed notes for the set, Allmanologist John Lynskey writes: "From its inception in March 1969, the Allman Brothers Band rapidly established a near-mythical reputation through its incendiary, marathon concerts. No other group could touch the Allman Brothers when it came to extended, improvised jamming; they truly were in a league and dimension of their own. Duane Allman was joined by his brother Gregg on keyboards and vocals, the dual drumming combo of Jaimoe and Butch Trucks, bassist extraordinaire Berry Oakley, and Dickey Betts, Duane's foil on guitar. Together, these individually talented artists blended into a unit whose sum exceeded the total of its impressive singular parts. The group toured relentlessly-they spent 300 days on the road in 1970 – honing their sound and building a loyal fan base, one show at a time. An Allman Brothers' concert could not be explained, it could only be experienced, and by word of mouth, the group became known as 'the people's band' for their no-frills approach to live music."
As Lynskey notes, the Allman Brothers Band's magic has always existed primarily on the concert stage, but on the weekend of March 12-13, 1971, when they rolled into Manhattan to play four shows at the iconic East Village venue, they raised the bar higher than ever. "That weekend in March of '71 when we recorded At Fillmore East, most of the time it clicked," drummer Butch Trucks recalls. "We were finally starting to catch up with what we were listening to. We had lived together…we got in trouble together; we all just moved as a unit. And then, when we got onstage to play, that's what it was all about-and it just happened to all come together that weekend."
The four shows were recorded by veteran Atlantic Records engineer/producer Tom Dowd, who'd not only produced the Allmans' second album, Idlewild South, but also the sessions for Derek & the Dominos project, putting Duane Allman together with Eric Clapton for some mind-blowing extended guitar duels. That album, Layla, dramatically backed up those who'd been calling the upstart Allman Brothers Band the most exciting live act on the planet, and its little-known 24-year-old leader a fiery six-string virtuoso to rival Clapton, Beck and Page. Dowd and Atlantic, consequently, wanted to put out a live album to capture a skilled and adventurous band in full flight, the two guitars circling each other like a pair of falcons, stretching their material into thrilling and electrifying shapes. No matter that the Allmans had yet to tackle most of their live material in the studio-this band wasn't about the studio.
"If we could just get people to come out and see us," Duane Allman told interviewer Bud Scoppa on the afternoon of Friday, March 12, before their first pair of headlining sets, "I know they'd like what they heard."
How right he was.
The 1971 Fillmore East Recordings
CD 1
March 12, 1971 – First Show
1. Statesboro Blues 4.08 (previously unreleased)
2. Trouble No More 3.48 (previously unreleased)
3. Don't Keep Me Wonderin' 3.19 (previously unreleased)
4. Done Somebody Wrong 4.01 (previously unreleased)
5. In Memory Of Elizabeth Reed 17.05 (previously unreleased)
6. You Don't Love Me 16.55 (previously unreleased)
CD 2
March 12, 1971 – Second Show
1. Statesboro Blues 4.12 (previously unreleased)
2. Trouble No More 3.50
3. Don't Keep Me Wonderin' 3.28 (previously unreleased)
4. Done Somebody Wrong 4:30
5. In Memory Of Elizabeth Reed 19.50 (previously unreleased)
6. You Don't Love Me 19.10
7. Whipping Post 20.00 (previously unreleased)
8. Hot 'Lanta 5.09
CD 3
March 13, 1971 – First Show
1. Statesboro Blues 4.20
2. Trouble No More 3.48
3. Don't Keep Me Wonderin' 3.47
4. Done Somebody Wrong 3.55 (previously unreleased)
5. In Memory Of Elizabeth Reed 13.00
6. You Don't Love Me 19.10
7. Whipping Post 17.15 (previously unreleased)
CD 4
March 13, 1971 – Second Show – Part 1
1. Statesboro Blues 4.19 (previously unreleased)
2. One Way Out 4.30 (previously unreleased)
3. Stormy Monday 10.14
4. Hot 'Lanta 5.00
5. Whipping Post 22.00
CD 5
March 13, 1971 – Second Show – Part 2
1. Mountain Jam 33.00
2. Drunken Hearted Boy (with Elvin Bishop) 7.30
CD 6
June 27, 1971 – FILLMORE EAST Closing Show
Introduction by Bill Graham (previously unreleased)
1. Statesboro Blues 5.52
2. Don't Keep Me Wonderin' 3.34
3. Done Somebody Wrong 3.37
4. One Way Out 5.01
5. In Memory Of Elizabeth Reed 12.44
6. Midnight Rider 3.01
7. Hot Lanta 5.41
8. Whipping Post 19.17
9. You Don't Love Me 17.56
http://alanpaul.net/wp-content/uploads/2011/11/IMG_1076.jpg
2592
1936
AlanPaul
http://alanpaul.net/wp-content/uploads/2014/03/alan-imus-300x158.jpg
AlanPaul
2014-06-12 03:37:19
2018-06-27 17:00:54
Expanded Fillmore East concerts to be released