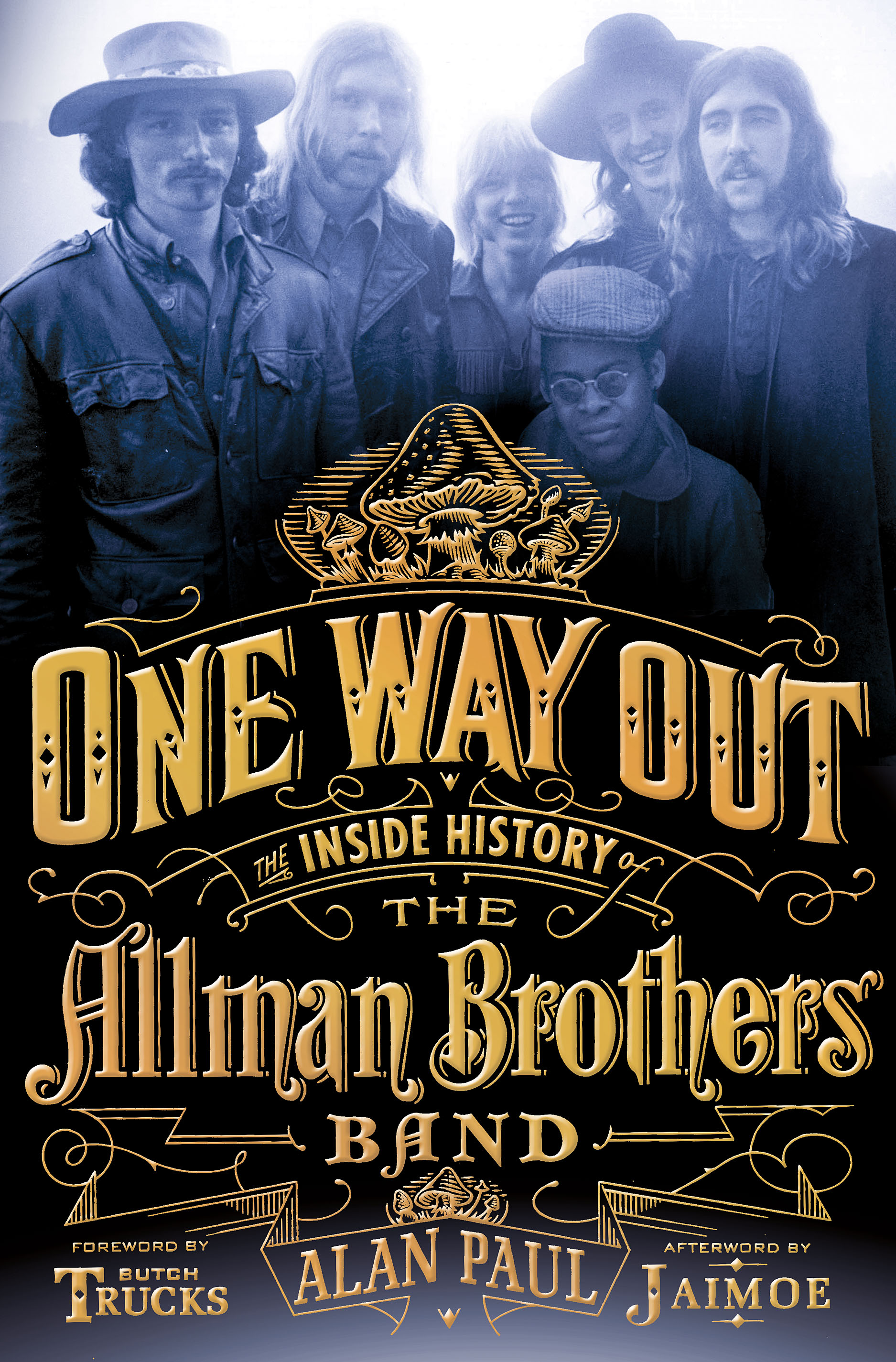 "Like a master bandleader, Alan Paul orchestrates a bluesy, jazzy, rocking chorale of voices telling the tale of a brotherhood under stress and a band who got what they hardly realized they wanted, lost what they had and fought a decades-long struggle to get it back."
—Charles Shaar Murray, author of Crosstown Traffic: Jimi Hendrix & The Post-War Rock 'N' Roll Revolution and Boogie Man: The Adventures of John Lee Hooker in the American Twentieth Century
I was honored that Charles Shaar Murray agreed to read an early edition of  One Way Out: The Inside History of the Allman Brothers Band and very, very pleased that he liked it. If this sounds repetitive to what I have said about Anthony DeCurtis and Ashley Kahn… well, I didn't ask writers I didn't really respect for blurbs! Why would I care what they think?
One of my first jobs at Guitar World when I became Managing Editor in 1991 was working with Charles on a review he wrote for us of Eric Clapton's multi-night run at the Royal Albert Hall featuring Buddy Guy, Eric Clapton and others. The brilliant  Crosstown Traffic was a new book which transfixed me and it was a treat to work with him. On a subsequent junket to London I spent a great time with CSM playing his vintage Strats and drinking iced vodka at his pad, er flat…
The wonders of Facebook brought us back together.
http://alanpaul.net/wp-content/uploads/2014/02/One-Way-Out-1.jpg
2850
1875
AlanPaul
http://alanpaul.net/wp-content/uploads/2014/03/alan-imus-300x158.jpg
AlanPaul
2014-01-17 15:25:20
2017-07-03 12:04:54
Charles Shaar Murray on One Way Out