I can assure you from personal experience that are few better people to party with than Mickey Melchiondo, aka Dean Ween. Some time in a dimly remembered past, I did a Guitar World feature with him, which spotlighted his 5 Favorite CDs to do listen to on drugs. Only we couldn't say that, so we said "party with." You never know what I might find on my old hard drive.
I've stayed in touch with Mickey all these years and a couple years ago, I went fishing with him on his boat the ArchAngel. I recommend it for anyone. Click here for more info. And click on any of the album titles for more info.
•••••••
The Butthole Surfers, Locust Abortion Technician (Touch & Go, 1987)
LSD isn't all about kaleidoscopes; it can also be a dark, frightening experience, and this record is tapped directly into that awful place. It's a masterpiece of bad vibes and bad drugs, which is probably why it was what I reached for every time I ate mushrooms or dropped acid. It's also the closest any record ever came to capturing the full awesomeness of The Butthole Surfers, who were the best live band of my generation, and one of Ween's greatest inspirations.
Parliament, Motor Booty Affair (Casablanca, 1978)
The ultimate record to smoke to, Motor Booty Affair is a concept album of sorts –- something about a drugged-out, freaky underwater orgy. I've been told that during the album's conception, the band often took acid and went deep sea fishing off the Florida Keys, which is about what it sounds like. I have no idea if the story is true, but I would give anything to have been on that boat.
The Jimi Hendrix Experience , Electric Ladyland (MCA, 1968)
As a kid, I looked forward to it raining so I could sit in my room, smoke out, and listen to Electric Ladyland through headphones. The first time I heard "Voodoo Child (Slight Return)" it literally changed my life. Still, I hate to pick a favorite Hendrix record because everything he ever recorded is holy to me. I choose Electric Ladyland simply because it's a double album so there is more of it.
Dr. Dre, The Chronic (Death Row, 1992)
The title basically says it all — the penetrating synth lines and fat ass beats make this one of the best party albums ever made. I've owned at least three copies and it literally never left our van stereo during the Chocolate and Cheese tour. It is one of the best rap records of all time, and Dre is a musical genius, who has been ripped off and watered down by every producer in rap in laughable attempts to gain radio play.
Black Sabbath, Master of Reality (Warner Bros, 1971)
Every great jam I've ever been in on eventually comes back to Sabbath, the band that started heavy metal. They should've been the first band inducted into the Rock and Roll Hall of Fame. Musical trends come and go but metal just keeps on keeping on, music's most consistent genre. As long as there are kids smoking pot in the suburbs, metal – and Black Sabbath — will prevail.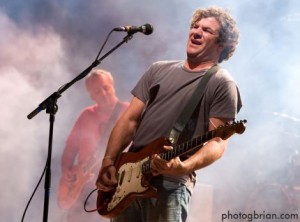 http://alanpaul.net/wp-content/uploads/2014/03/alan-imus-300x158.jpg
0
0
AlanPaul
http://alanpaul.net/wp-content/uploads/2014/03/alan-imus-300x158.jpg
AlanPaul
2015-06-17 16:04:14
2017-08-10 20:42:47
Dean Ween's Top 5 Records to "Party" With