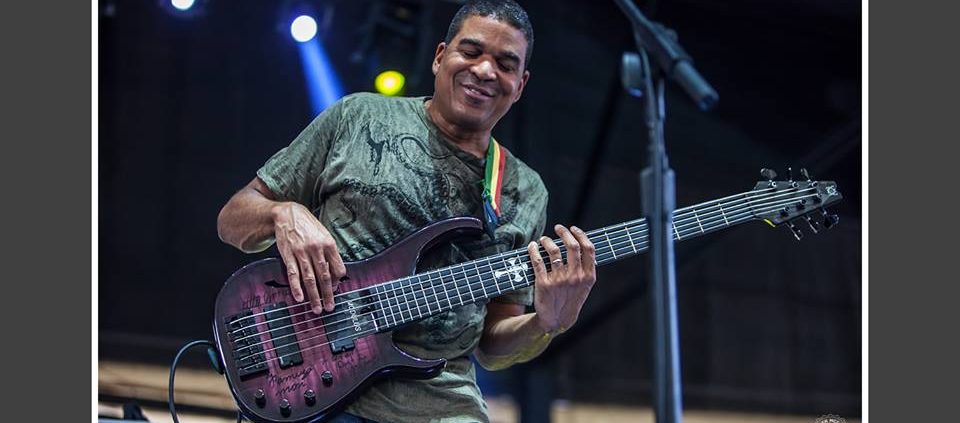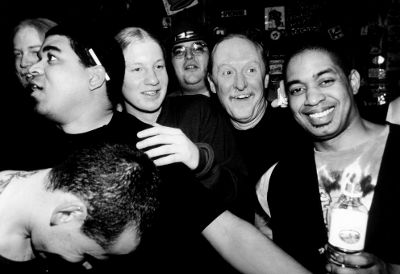 Well, this is a nice thing to see pop up. I was at this show at New York's Wetlands on 2-9-99. What a great place to see this remarkable, short-lived band. There's so much great stuff happening here. Butch, Marc, Derek, Jimmy, Oteil, Kofi … and, yeah, John Popper, who I am not such a big fan of.
What I remember most about this night: I was crammed up close to the stage for the first set just totally blissed out. Then I went into the tiny dressing room to say hi to people and hang at the break. I was in there with Andy Aledort and Warren showed up at some point. I couldn't really make my way back out to a good spot when the second set started so I stayed close to the dressing room to just listen and enjoy, but I was wedged into a corner with my head right by the Leslie cabinet blaring Popper's harmonica. Two of my favorite guitar players in the world, all this greatness happening and I had that harp alone blasting me in the face. I was pissed. Andy and I joked about it.
Thanks to whomever made this available now. The band is one of Butch Trucks' unsung legacy points. Cool fact in One Way Out from Warren about Butch's rationale for starting Frogwings. Go look it up. I made a mistake not including the Frogwings record in the One Way Out discography. Sorry about that Butch!
Info from YouTube post:Frogwings
February 9, 1999
Wetlands Preserve
New York, NY
Face First Production
Taped by Tom P
Captured by Ray B
Synch & Author by Anon
Video: Single Cam } Hi8 Master } Sony Sony DCR-TRV480 } Firewire } HD } Vegas 6 (.avi) } MPEG2 } Architect 5 } DVD5 & DVD9
[NTSC, 4:3, 8.0 Mbs, 720X480, 29.97 fps]
Audio: SBD } PCM-M1 } DA-P1 } Audiofile 24/96 } Audacity } Fission } xACT } FLAC
Taped by Dave Nolan
[LPCM, 1.5 Mbs, 16 Bit, 48 khz]
DVD 1 Set 1
Kickin' J.S. Bach
Wetlands Shuffle
Hurdy Gurdy Fandango
Feel For You
Pattern
00:46:22
DVD 2 Set 2
Cut Mullet
Among Your Pillows
Just One
Ganja
Deviant Dreams
Nomad
Band Intros
Hot Lanta *
01:26:56
John Popper – Harmonica
Jimmy Herring – Guitar
Derek Trucks – Guitar
Kofi Burbridge – Keyboards, Flute
Oteil Burbridge – Bass
Butch Trucks – Drums
Marc Quinones – Percussion
Warren Haynes – Guitar *
http://alanpaul.net/wp-content/uploads/2016/08/Oteil-McCabe.jpg
705
960
AlanPaul
http://alanpaul.net/wp-content/uploads/2014/03/alan-imus-300x158.jpg
AlanPaul
2017-02-02 12:40:43
2023-05-24 12:51:29
Frogwings 2-9-99 Complete Show RIP Butch Trucks