RIP Johnny Sandlin: An interview with one of his oldest friends.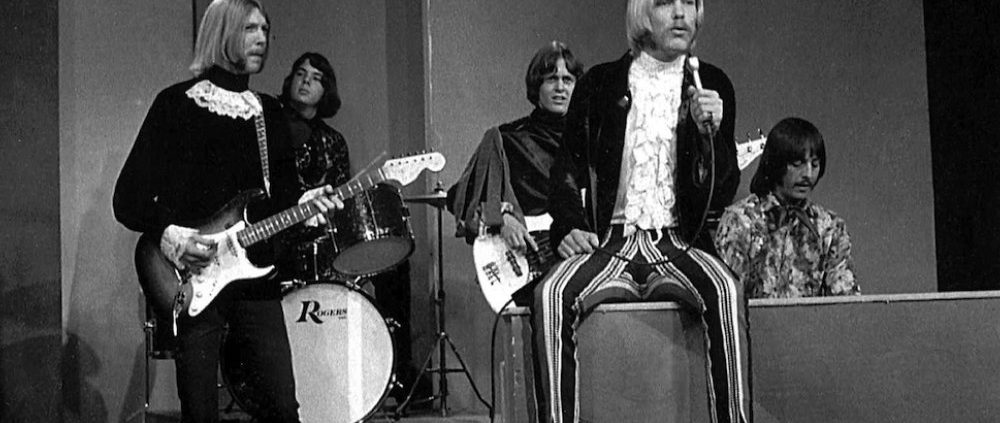 Johnny Sandlin's death was the fourth terrible blow this year to the Allman Bothers Band community, following the losses of Butch Trucks, Col. Bruce Hampton and, of course, Gregg Allman. Sandlin was probably the least known outside the core family, but he played a central role in the band's career from the time he met Duane and Gregg in 1967 and became, along with Paul Hornsby, a member of their band, soon to be renamed The Hourglass.
Johnny produced Brothers and Sisters, as well as the first, excellent solo albums by Gregg (Laid Back) and Dickey (Highway Call) and he remained a vital producer until the end. His career is nicely summarized in this New York Times obituary. To fully appreciate Johnny and his contributions, you need to read his book, written by his wife Ann, A Never-Ending Groove: Johnny Sandlin's Musical Odyssey. Johnny was also a thoughtful and cooperative source for One Way Out.
Tommy Compton was a lifelong friend of Johnny's. He followed Sandlin to Capricorn Records, where he worked in the studio in 1969-70. He also has a forever place in Allman Brothers lore as the guy who "lent" Duane the 1957 goldtop that he obviously never quite got back. I recently spoke to him about all of this. RIP Johnny.
Condolences on the loss of your good friend Johnny Sandlin. What do you think made him special as a producer? As a musician? As a friend?
Thanks Alan. Jonny was a friend first. I watched him doing gigs around Decatur, Alabama and eventually in Huntsville Ala. where he would sneak me into The Cotton Club. I was all of 15. What made him special as a producer was his skills as a musician. The respect for Johnny was immediate. Always soft spoken & kind. When he wanted a certain drum, bass or guitar part, he would play it. Watching him work with Duane was something to see. The mutual respect was there, always.
You were the original owner of Duane's 57 goldtop. Did you buy it new and how did Duane come to own it?
I bought the 57 goldtop out of the local paper. Guitar and amp for $250.00! Duane saw it at our apartment in early 68 when the Hourglass came through town. He later called from Jacksonville, Fl and asked to borrow it for a gig. Johnny was here for a military physical so he carried it to Duane. Long story short, the Hourglass broke up and Duane disappeared with the goldtop. My dad was about to put out an APB on Duane so I called Gregg at his mom's and had him send a Wurlitzer electric piano to my brother for the guitar.
Duane was one of the first folks that I saw when I got to Macon. He kind of dropped his head and said he was sorry. Then he grinned and told me that he had to have it. When folks through the years ask me why I didn't have Duane arrested or whatever, I just ask them if they had ever heard him play it.
When did you first meet Gregg and Duane? Was it immediately obvious that they were special?
In 1967 Johnny's band, the Minits had broken up at a club in St. Louis and the band at the club down the street broke up the same day. Johnny called me and asked if I could go to his folks' house to meet a couple of guys on the way to Decatur to start a new band. "How will I know them?" I asked. Johnny chuckled and said I probably wouldn't have any trouble picking them out.
My friend Rick McClendon and I went to the Sandlins and pulled up in the driveway to wait. We were in a Healy 3000, top down with a case of Bud cooling in the back seat. Here comes a Chevy van flying up the drive. Duane came jumping out the driver's side: "Hey boys. I'm Duane Allman, that's my little bro Gregg. That beer cold?" We had an interesting afternoon. It was later in the day when the Duck and [Paul] Hornsby showed up. Within a short time, Duane was plugging in to a Vox Super Beatle. He was playing a Tele With a Strat neck. Had a Vox distortion boost hung on a mop holder. I ask Johnny if this guy was very good. "Hang on to something," he said. We witnessed the first Southern Rock band playing. I still get can't get over the power that band had. Gregg and Duane were special but so were Johnny, Paul and later Pete Carr.
Were you really scared to talk to Col. Bruce at Capricorn Studios? Why?
Sooo, who've you been talking to? I loved Col. Bruce and treasured seeing him through the years. The last two times I visited Johnny he told me how much he missed Col. Bruce. They loved watching and talking baseball, music and anything else together. But back in 1970 nobody at Capricorn wanted to deal with them. Phil sent me to Atlanta to the Bottom of The Barrel Club on Peachtree to check them out. Bruce and their manager met me at the door and we went to a table in front. As we were sitting, a mug of beer flew between Bruce and I. Their drummer had this strange grin on a strange face and was waving at us. Bruce looked at me and told me we were going to have a great night. When I asked him what he meant, he said, "Well, he usually hits what he throws at!" Great Start!
As for the studio fear… maybe when we're in the same place sometime. Or maybe off the record. If you've ever heard the Col. tell the story about the dude talking to a busy signal, I'm the guy. Johnny always said better me than him!
Tommy, thanks for giving us some insight and, again, very sorry about the loss of Johnny.
You're welcome. I don't think I had the skill with words to express the sense of loss and plain sorrow that Johnny is gone. I hope you have a friend like the Duck. Always there, good or bad!
Tribute Video. "Carry Me Jesus" sung by Johnny's granddaughter Ella Cauthen

http://alanpaul.net/wp-content/uploads/2017/09/Hourglass-1_display_horizontal.jpg
700
1000
AlanPaul
http://alanpaul.net/wp-content/uploads/2014/03/alan-imus-300x158.jpg
AlanPaul
2017-09-28 14:24:58
2023-05-24 12:48:31
RIP Johnny Sandlin: An interview with one of his oldest friends.